Moto Z Play might get Android 7.1.1 in the unforeseen future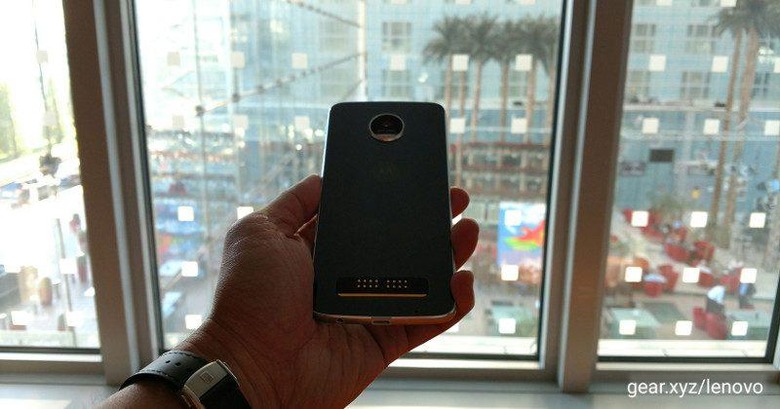 As always, getting Android updates on phones is a bit like a game of roulette. You never really know when the updates will stop. Even new, still supported models aren't safe from suffering an untimely death. Fortunately for owners of the Moto Z Play, that might not yet be the case. At the risk of getting hopes up, a Motorola representative admitted that an Android 7.1.1 update is in the works. The only problem is that there is no timetable yet on when it will actually roll out to users.
Launched last year, the Moto Z Play offered a more affordable Motorola flagship that still retained compatibility with the new Moto Mods system that Lenovo and Motorola have been advertising. Given the timing, the smartphone launched only with Android 6.0 Marshmallow but was upgraded to Android 7.0 Nougat just last month. Just as Nougat didn't end with 7.0, so, too, the Moto Z Play's journey.
According to Motorola Mobility India's customer representative, the Moto Z Play will get Android 7.1.1. However, the rep wasn't sure about the date. Of course, there's always an off chance that either the representative got the information wrong or Motorola might change its mind at the last minute. Given that the Moto Z Play is less than a year old, however, that will be extremely disappointing.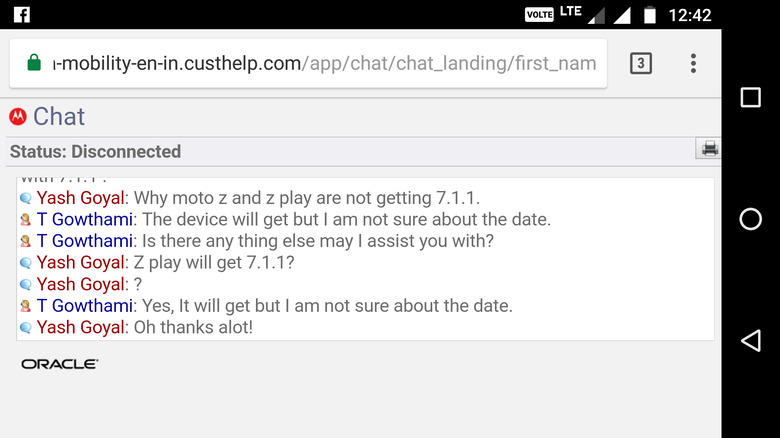 Although 7.1.1 is technically a minor update to the Nougat series, it still brings quite a few interesting new features to the platform. For example, there's the 3D Touch-like App Shortcuts feature for the Nexus, now Pixel, Launcher. The emoji and image keyboard also make their debut in 7.1.1. Official Night Light, a.k.a. blue filter, mode is also a new feature here. Some features, however, are dependent on the hardware, like "Moves" fingerprint gesture or Daydream VR support.
The Moto Z Play hasn't even reached its first birthday, let alone the end of the usual two-year support period. As such, users will be expecting at least Android O to be on the table. Under Google's stewardship, Motorola was a near-perfect Android citizen. But it might be a different story under Lenovo's management.
VIA: XDA