Moto Z Play arrives on TENAA, pics and specs in tow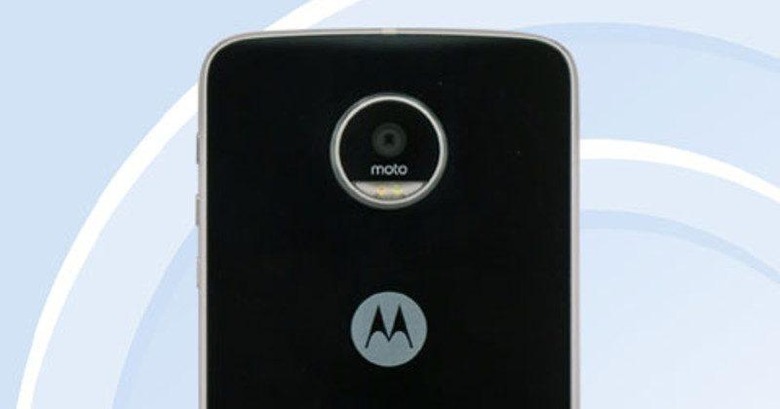 It seems that the arrival of the last, and somewhat the least, member of the new Moto Z family is truly at hand. We know that because the smartphone has just made an appearance at China's TENAA. Although identified only by its model number XT1635, given its design similarities to the Moto Z line but comparatively lower specs, this is unmistakably the Moto Z Play. Or Moto X Play in China, whichever way Lenovo and Moto wants to play with the name. Pun totally intended.
There was a time when Motorola's lineup was simple and clear cut. It had a Moto X, a Moto G, and a Moto E, each straddling a device tier, from high end to entry level. Nowadays, there's a Moto E, a Moto G, a Moto G Plus, a Moto Z, a Moto Z Force Droid, and, really soon now, a Moto Z Play. Often dubbed the irony of choice, the wider selection is the closest users will be able to get to a modular smartphone, in the sense of being able to choose just the right hardware and feature combination that they need and have a budget for.
In comparison to the Moto Z and Moto Z Force Droid, which are nearly identical, the XT1635, a.k.a. Moto Z Play, clearly dips below the baseline. Based on the TENAA data, it will run on a 2.0 GHz octa-core processor, confirming the Qualcomm Snapdragon 625. There's also only 3 GB of RAM but 64 GB of storage. The screen, the same 5.5-inch as the other two, only has a 1920x1080 resolution. The cameras are indeed marked as 16 megapixels for main and 5 megapixels for front. And as expected, no fingerprint sensor in sight.
Although less powerful than the other two, the Moto Z Play at least shares in the most important aspect of the Moto Z family. Having the same size, same back design, and the same connectors at the back means it would be compatible with existing and future Moto Mods, so users won't feel left out just because they got a Moto Z Play, whether by choice or by circumstances.
With almost everything about the Moto Z Play now known, though unofficially, all that's left to complete the puzzle are availability details and price. With IFA 2016 so close, we're bound to hear about that soon enough.
SOURCE: TENAA