Moto X Pure Edition from 2015 gets a Nougat update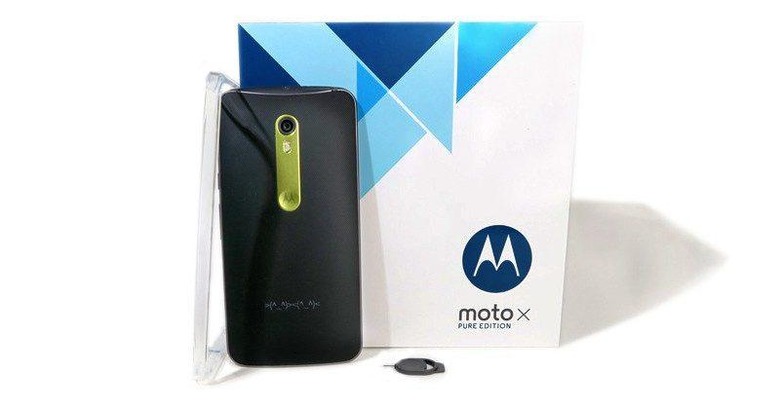 The sad fact about Android is that youth is never an assurance of timely updates. Even a year-old phone may not get the latest software updates, depending on the resources, business sense, mercy, and whim of its manufacturer. So when a 2015 smartphone is given a late 2016 Android update, the fuss is understandable. That is exactly what is happening when Lenovo unexpectedly released an Android 7.0 update for the Moto X Pure Edition, giving the phone one last hoorah before retirement.
The Moto X Pure Edition, the US name of what is known as the Moto X Style, is notable for a few reasons. The biggest reason is that it is the last Moto X phone to be made before Lenovo fully took over. And although there are still whispers of a 2017 Moto X revival, for all intents and purposes, the Moto Z is now the Moto flagship.
When the Moto X Pure Edition launched in 2015, it came with Android 5.1.1. Lollipop out of the box. Before the year ended, Motorola pushed out Android 6.0 Marshmallow. Given how Lenovo and the new Moto have lavished their resources on the new Moto Z family since then, it's actually a pleasant surprise to see this announcement at all.
As a refreshed, Android 7.0 Nougat brings a couple of new features focusing on multi-tasking and productivity. Most notable is split-screen multi-window and directly replying right inside the notification, removing the need to jump to a messaging app, for example. There's also quick switching between apps and an improved Doze Mode for saving battery.
As you can already tell, it's a pretty major update, so the download and installation will be quite huge. The usual precautions of backing up, downloading over Wi-Fi, and having enough battery charge apply. This is also most likely the last major Android update that the Moto X Pure Edition will ever receive. A fitting farewell for a well-liked phone.
SOURCE: Lenovo