Moto X Online Off-Contract Availability Begins Today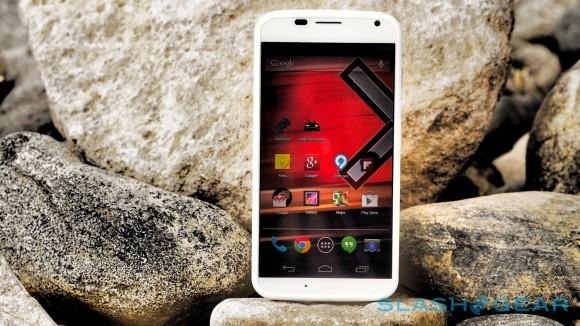 AT&T recently launched the Moto X and in addition to getting the regular white or black model, those considering a purchase could also do a bit of customizing by way of the Moto Maker setup. The problem though, Motorola initially launched the Moto Maker site without the ability to complete the purchase from end-to-end online. Going the Moto Maker route required a trip to an AT&T retail store to get a pin card.
Well, the good news as of today is that has since changed. Users are now able to customize and purchase a Moto X online without a trip to an AT&T retail store. That bit should be good news for those who prefer to do their shopping online and in the comfort of their own homes. The other Moto Maker change that has been announced by Motorola deals with off-contract purchases.
This was previously also limited, however as of today you can customize and purchase a Moto X and check out by paying full retail. Simply put, you can now get a customized Moto X and not get tied in with a two-year carrier agreement. The 16GB Moto X will set you back $579 and the 32GB model is $629. Otherwise, aside from these two changes, the Moto Maker customization process remains the same.
That simply means you are still able to pick a color for the front, back and accents. Users also have the option to choose how much storage they want, to pick their preferred wallpaper, add a boot screen message and even share your Google login during the checkout process so the phone will be fully ready when it arrives in your hands.
And then there are the extra items that you can add to the purchase. Motorola allows you to pick from a black or white charger and you can have other items such as a case or set of headphones included. Of course, the big changes for today is in the ability to purchase end-to-end without a visit to the store and off-contract. Finally, while we had originally been seeing a promise of 4-day delivery timeframes, at present those estimates have risen to 8-days.
VIA: Motorola