Moto X, Moto G will receive Android Lollipop starting today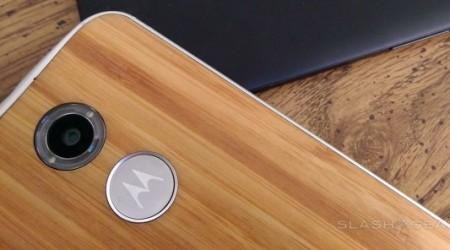 Android 5.0 Lollipop — you want it, but when will your device manufacturer give it to you? If you've got a new Motorola device, the answer is — well, today! Via their blog, Motorola is announcing they have begun rolling out the Lollipop update for several of their own devices, and have upgraded their device list to include one of our favorite new Motorola handsets. While limited to their Moto X and Moto G variants for now, you can expect others to roll out with Lollipop sooner than later now that the ball is rolling!
For now, the update is coming for the Moto X (2014) Pure edition, Moto G (2014) US GSM variant, and the Moto G (2014) global variant sold stateside. Essentially, that's all the new, pure Motorola devices.
Motorola has also added the DROID Turbo to their upgrade list for Lollipop, so owners of that very-Verizon handset will see an update, too. Their site doesn't say when other Motorola devices will be upgraded, but they will be. Considering the slight overlay of the DROID series, and almost no carrier interaction of the rest, we're sure it won't take long.
Lollipop is among the more anticipated Android releases in a long time, and is rife with visual upgrades and subtle functionality tweaks. The new, card-heavy UI is among our favorite upgrades, and battery saving mode is a dream come true.
Fans who had trouble snatching a Nexus 6 and went for a Moto X might feel pretty smart right about now. If you're not seeing the update, be patient — these things can take a few days.
Source: Motorola