Moto X Launches For T-Mobile Via Motorola's Website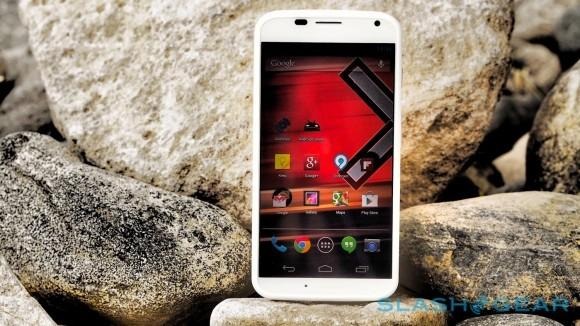 Late last month, a screenshot surfaced indicating that the Moto X would only be available to T-Mobile customers from the Google Play Store, something that followed a tweet by the carrier's John Legere stating the Moto X would be available this month with a hint at JUMP, both of which followed a press release stating it would first be available via Motorola.com. Questions have been finally laid to rest, however, with today's availability announcement.
The announcement was made over on Motorola's Blogspot, where the Google-owned handset maker revealed that it is now offering the Moto X for T-Mobile customers on its website Motorola.com. Customization options are not available for T-Mobile subscribers, however, who will only be able to get the handset in Woven Black, and eventually also in Woven White. Price is set at $599.99 USD.
This takes the total number of carriers the Moto X is available on to five, comprised of: T-Mobile, AT&T, Sprint, Verizon, and US Cellular. Those who want to take advantage of the Moto Maker, allowing buyers to customize their handset with a variety of colors and such, will need to be on AT&T. Outside of the US, the handset is being offered via Rogers in Canada and a few carriers in Latin America.
The Moto X features a 4.7-inch AMOLED HD 720p display, with Motorola's X8 Mobile Computing System under hood, a mix of processors you can find out about in more detail in our write up. That aside, the handset has 2GB of RAM and both 16GB and 32GB internal storage options. There's a 10-megapixel rear camera and 2MP front camera. Connectivity includes Bluetooth 4.0 LE + EDR and 802.11 a/b/g/n/ac.
SOURCE: Motorola Blogspot