Moto Q Global coming soon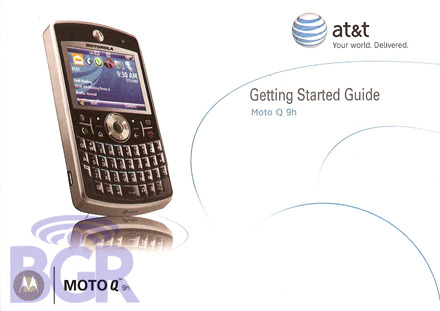 The people over at the Boy Genius Report have gotten a launch kit regarding the Moto Q global or the Q9h. There really wasn't much other than the same pamphlet and other BS that AT&T will be putting out in store, but you probably won't find these in a store until it's released.
Not much new here I am sure, it looks far better than the original Q that I have sitting in front of me, but my Q has 3G on Sprint's EV-DO network, so there's that. Other than that, I am sure this new Q will have the latest version of Windows Mobile on it.
There seems to be a heavier emphasis on its music capabilities as well, so basically they are going to be marketing another BlackJack, alongside the release of the BlackJack 2. Furthermore, if I had to guess, they have probably done away with the miniSD card slot in favor of the much more widely adopted microSD.
Motorola Q9h launch kit! [via boygeniusreport]