Moto Z Moto Mods released soon to Indiegogo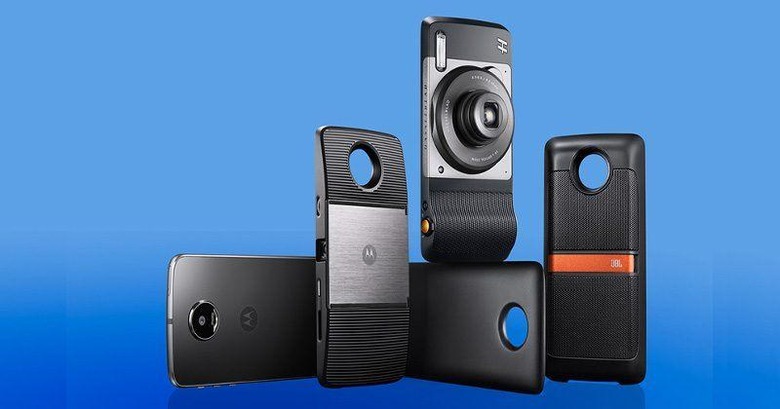 A modular smartphone is really only as strong as the modules available for it, and, frankly, they're really not that much currently. With LG bowing out of the game, all eyes are on Lenovo and Moto to bring a parcel of that dream to the real world. Moto, in turn, is turning to other creative individuals outside the company to come up with ideas that can be turned into actual retail products. And what better way to test market interest than through crowdfunding, which is exactly what Moto's "Transform the Smartphone Challenge". Now it is presenting the 12 finalists that will be vying for the choice 10 spots that will help them bring such an accessory to reality.
Coming up with ideas, even wacky ones, isn't exactly that difficult. As they say, ideas are cheap. Coming up with ideas that can realistically be turned into working products that people will actually buy, or at least invest in, is a whole different ballpark altogether. So it's no small matter when 12 ideas out of 700 submissions from 55 countries and 30 states have been chosen to push through with the next stage of the process: crowdfunding.
To be honest, some of the 12 finalists have rather "intriguing" ideas, to put it nicely. Two, for example, aim to offer direct phone-to-phone communication method ala walkie talkies. One puts a sterilizer on the back of your Moto Z while gives it a permanent (read: non-removable) pair of earphones. That said, there are some that will probably be a hit for some subset of users with specific interests. For instance, one Moto Mod let's the smartphone power a synthesizer while another adds a professional audio recorder to the back. One Moto Mod aims to turn the Moto Z into a walking laboratory.
Of the 12, only 10 will be chosen to go to Chicago and pitch their ideas to Motorola's own development team. If they manage to pull off a miracle, they could get an investment from Lenovo. If not, they will at least get some mentoring during their stay there. That all depends, however, on whether the Indiegogo campaigns are actually successful. From the looks of it, however, there might not even be 5 to hit their crowdfunding goal. Then again, they still have a month left, so it might be too early to tell what's hot and what's not.
SOURCE: Motorola