Moto Guzzi announces high-tech handbuilt California 1400 motorcycle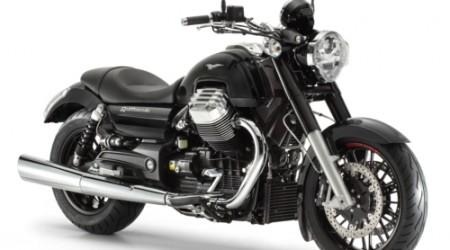 In the automotive market, vehicles have tons of technology to help cars keep traction no matter the weather conditions. Automobiles use technology like traction control, ABS brakes, and lots more to help drivers be safer on the road. A lot of that technology isn't typically associated with motorcycles. Italian motorcycle maker Moto Guzzi has unveiled an all new motorcycle called the California 1400 that has some new and interesting technology.
The motorcycle itself is quite beautiful and will hit dealerships in the United States the week of April 15. The bike will be available in Custom and Touring versions. Both versions the bike are assembled by hand at the factory in Mandello del Lario, Italy. The bike uses a 1400cc V-twin engine producing 88.5 foot-pounds of torque at 2750 RPM.
Moto Guzzi has made a world first by equipping the California 1400 with the first three level MGCT traction control system on a custom bike in the world. The bike is also the first to be equipped with ride by wire technology. That technology allows the rider to change the character of the bike from the handlebars.
A flick of a switch can activate three different power curves including Turismo for touring, Veloce for sport, and Pioggia for rainy conditions. The motorcycle is also the first custom in the world to use LED daytime running lights. The California 1400 Custom ABS is available for $14,990 and the 1400 Touring ABS is available for $17,990.
[via Moto Guzzi]