Moto G8 Power leaks and it's all Amazon's fault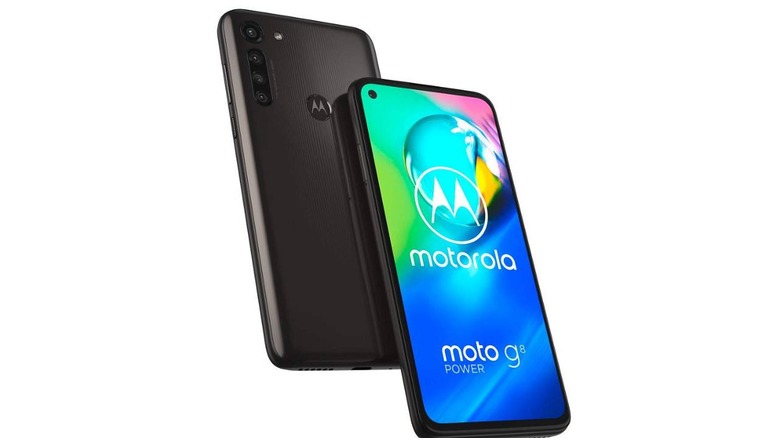 MWC 2020 is quickly approaching, and thanks to recent leaks, we're expecting Motorola to show up to the event with the Moto G8 Power in tow. The phone suffered another leak today, and this time, it was Amazon UK doing the leaking. Thanks to a pair store listings for the Moto G8 Power, we got to see some new renders of the device and learn about some of the phone's specifications.
Obviously, Amazon took down the two listings it had for the Moto G8 Power – one for the "Smoke Black" color and another for "Capri Blue" – when it realized that Motorola hasn't actually announced the phone yet, but the folks at Android Police were able to snag screenshots of both listings before that happened.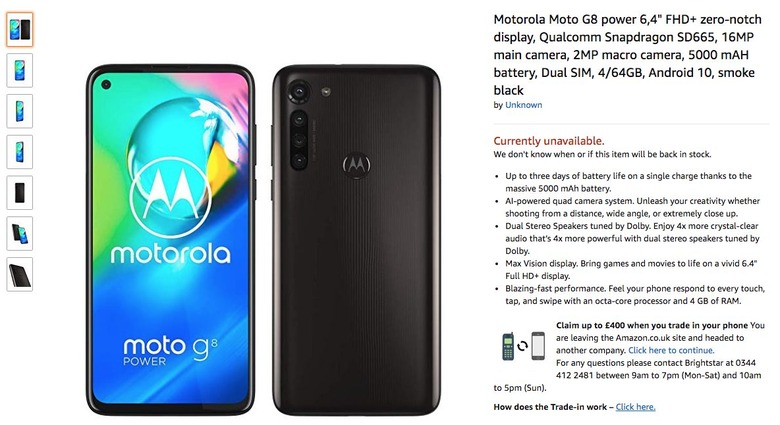 Unfortunately for us, the listings didn't offer a full spec sheet for the G8 Power, but they did have a few morsels of information to dig into. Amazon says that the phone will have a 6.4-inch FHD+ display, and from the images, we can see that it has a hole punch cut out in the upper left corner for the front-facing camera. Around the back, we'll see a 16MP main camera and a 2MP macro camera as two parts of a quad-lens array, with a Snapdragon SD665 running the show.
Perhaps the most exciting thing about this phone is its 5,000mAh whopper of a battery. Considering that the other specifications put the G8 Power firmly in the mid-range, that battery should last quite some time on a full charge, with the Amazon listing promising up to 3 days of power. Obviously, each individual's mileage will vary on that front, but if you're looking for a mid-range device with a solid battery, the Moto G8 Power may just be it.
The product listings didn't tell us anything about price, which will be key to whether or not the Moto G8 Power sinks or swims. Hopefully the fact that Amazon and Motorola have already prepped store pages means that a reveal is coming soon, but for now, we'll expect the Moto G8 Power to be revealed at MWC 2020.