Moto G7 and Motorola One get Digital Wellbeing and Call Screening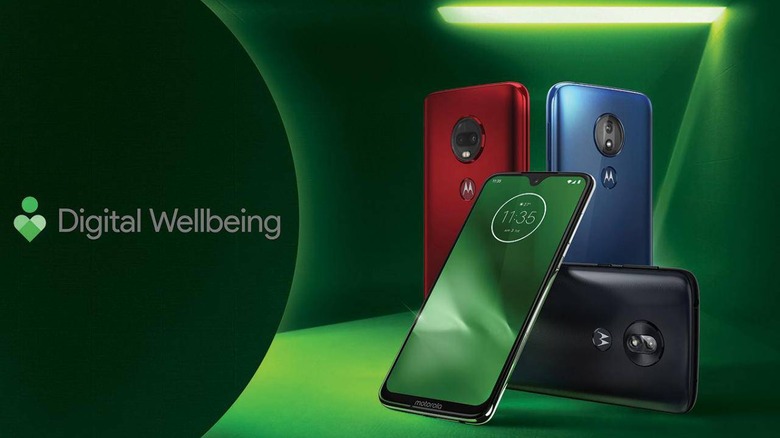 Google is slowly rolling out features that were previously exclusive to its Pixel phones to more Android brands. It was just reported, though not officially announced, that the Galaxy S10 is getting the impressive but also controversial Google Duplex. Less sensational, however, is Google's apps and services for encouraging a healthy digital lifestyle, like Digital Wellbeing and Call Screening. Those two are continuing their journey to more phones and are now stopping by Motorola's G7 and One series.
Announced last year, Digital Wellbeing gave Android users two important tools in keeping their mobile phone use in check. One is awareness, informing you just how much time you're spending on your phone, which is often more than users seem to think. The other is control, putting limits on what you can do at certain times of the day.
Google mentioned last month that the Moto G7 would be the first non-Pixel non-Android One phones to get the feature and now Motorola is making it official on its end. That said, it hasn't yet revealed exactly that will happen. There is, however, another feature Motorola fans might be excited for.
Call Screening is coming to both the G7 and Motorola One series as well. This is Google's AI-powered attempt at combating robocalls, scams, and other distractions. It basically answers the call for you, like your own personal assistant, to interrogate the person or bot on the other end of the line about the purpose of their call.
Motorola also took the opportunity to remind its users and fans that it, too, has had Moto-exclusive digital wellness features for a while now. That includes things like flipping the phone on its face to automatically enter do not disturb mode to ironically picking it up to mute its ringing.