Moto G4, G4 Plus set the mid-range bar higher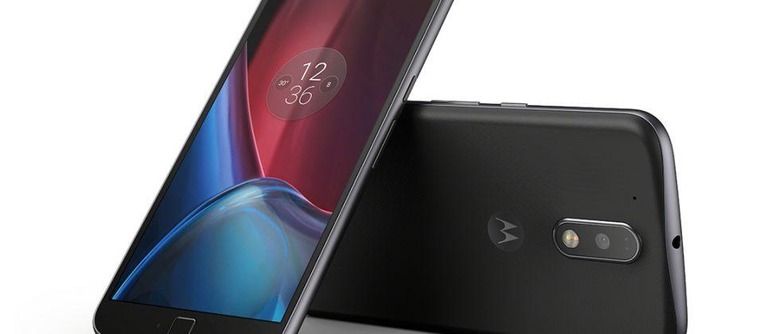 Motorola launched the Moto G way back in 2013 to be its mid-range champion vis-a-vis the more premium Moto X flagship. For the next two years, it has established itself as the mid-range smartphone in emerging markets even as the Moto X eventually slid off the charts. This year, the fourth generation Moto G is launching first in India and it is stepping up its game with specs and features you might also find in some late 2015 flagships. And yes, Lenovo/Motorola is indeed calling them the Moto G4 and the Moto G4 Plus.
Spec-wise, the two are near identical. Both get a 5.5-inch display with a decent 1080p resolution. It is powered by a Qualcomm Snapdragon 617, which is the chip maker's higher mid-range processor. As an aside, that could mean that the next Moto E would be upgraded to the Snapdragon 400 series, possibly a 410. That is, if Lenovo decides to continue with that particular model.
Both also have the same 3,000 mAh battery and support Motorola's TurboPower charger. That means 6 hours of power in just 15 minutes of charging. This feature is part of Motorola's #NeverMissOut marketing campaign, hinting at how you'll never have to miss out on important moments or calls just because you're low on battery.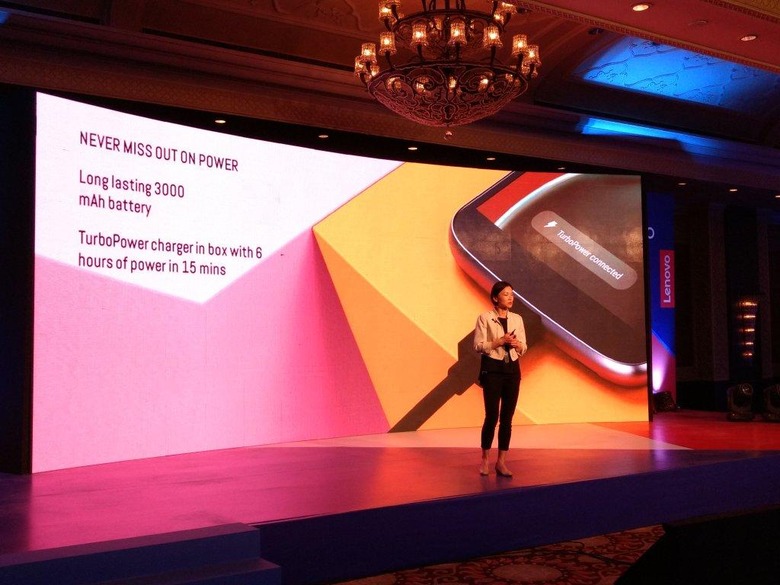 The other #NeverMissOut feature is the fingerprint scanner which is where the two models start to diverge. The Moto G4 Plus has one but the Moto G4 doesn't. With an advertised speed of 750 ms, Motorola promises you won't have to miss out on privacy. That does seem to mean that the G4 won't have a home button which has been a rather contentious design decision.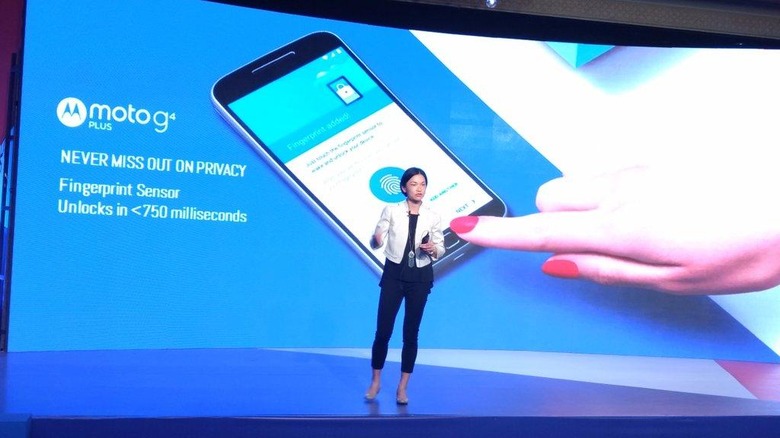 Last but definitely not the least are the cameras. While both have 5 megapixel front cameras, the Moto G4 only gets a 13 megapixel rear shooter. The Moto G4 Plus might be more interesting with a 16 megapixel camera that Motorola claims to be the best in its mid-range class. It is also the first in that class to get Laser assisted AF and PDAF, at least according to the company. Motorola says DxOMark gave it a score of 84, which is admittedly high for a mid-ranger. We await official word from the camera reviewers.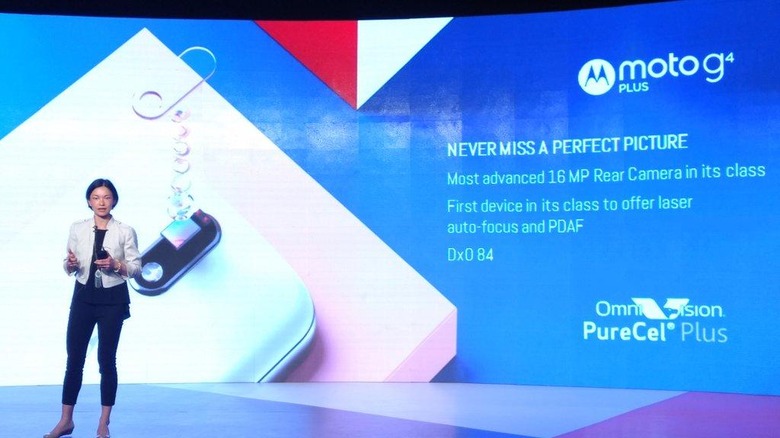 There will be two configurations for the G4 Plus but only one for the G4. The Moto G4, which will arrive only next month, with price to be announced, will come with 2 GB of RAM and 16 GB of storage.
The Moto G4 Plus, on the other hand, starts at 13,499 INR ($205) for 2 GB of RAM and 16 GB of storage. A 3 GB RAM and 32 GB storage configuration goes for only 14,499 ($220). This smartphone goes on sale in India starting midnight and will be sold exclusively on Amazon.