Moto G2 leak: building on a winning formula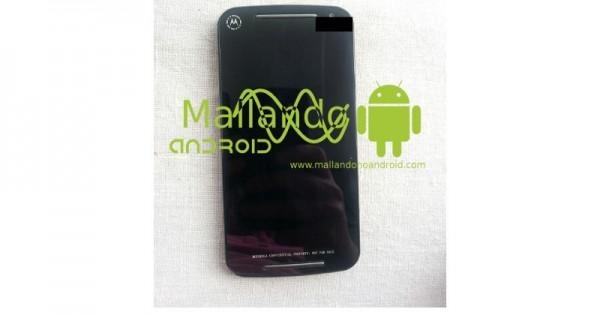 The
remains an elusive mythical beast. and yet even as we pursue the hunt, yet another one emerges to capture our attention and our imaginations. The successor to the highly successful entry-level
has been sighted, bearing hopes of a better offering but already bearing mixed blessings.
has had very few new smartphones of late, but, probably with the exception of the Moto E, all of them have been quite popular. The
showed the world that not everything is about hardware specs, proving that Motorola was still very much in its game. The Moto G wold then prove to be a popular mid-tier Android smartphone, melding the latest and most optimized Android release with almost low-end hardware. While the
hasn't yet enjoyed similar fame, it is trying to provoke some thought about how Android can very well replace feature phones (also called dumb phones).
The Moto G2, as it is currently being called, will be setting its eyes on the same goals, but updates part of its body to what is considered to be mid-tier this part of the year. According to this first leak, the processor will now be a quad-core CPU of the ARMv7 family, particularly a VFPv4 NEON variant., paired with an Adreno 305 graphics chip That said, some things are noted to remain the same, like the 1280x720 resolution. The trend is to usually increase dimensions each new generation, but we wouldn't mind if the G2 retained the same size. In fact, we probably wish it would.
The rest of the specs remain unknown, but this leaked photo does give us an insight into the physical appearance of the Moto G2, should this really be the Moto G2. It definitely doesn't look like anything out of the ordinary, except for the somewhat unsightly bottom speaker. In fact, it actually resembles more the Moto E's design than the Moto G. Here's to hoping it's only an early prototype.
There is, however, no rush to catch up with and capture the Moto G, as it will not probably be announced until much, much later this year, or even early 2015, hopefully with Android L in tow. Unless Motorola, and Lenovo, do the unexpected and throws all speculation and estimates out the window, we should be seeing a Moto X+1, or maybe Moto X2, long before we see the budget variant.
VIA: