Moto G 2015 poses for the camera ahead of official date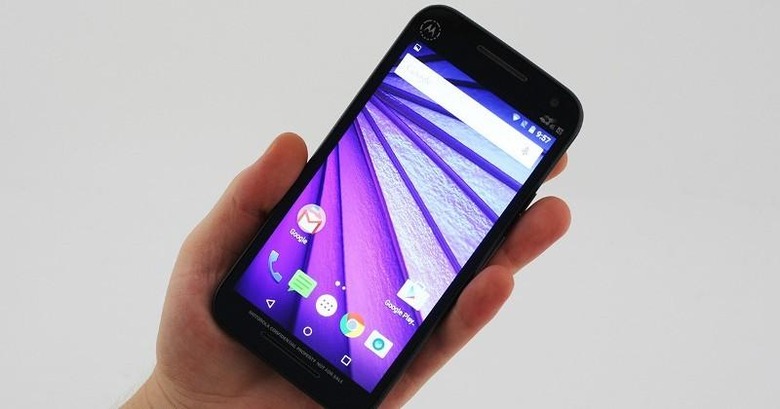 These days almost nothing is sacred anymore in the land of smartphones. Even Apple, long considered to hold a tight lid over its products, have become more and more subjected to leaks. What more less powerful companies? Motorola has scheduled a media event on Tuesday, presumably to unveil its 3rd gen Moto G, but someone managed to get their hands on one already and is all too happy to spread the word. Not that there's much to spread anyway when it comes to the Moto G.
One of the world's worst kept secrets, the Moto G 2015 has been leaked ad infinitum, giving us an almost complete picture of the smartphone. Well, now somebody does have completely pictures, or at least that's the claim. Of course, without corroboration or further evidence of authenticity, we'll have to take it with a grain of salt. Or a whole cupful.
At first glance, the new Moto G bears almost no difference with last year's model, which is probably well and good for familiarity, but not so much for individuality and differentiation. Flip the phone over and you get to see the most distinguishing characteristic of the device. A conspicuous metal strip runs slightly down the middle of the smartphone, holding the camera, flash, and branding. It's a strange departure from previous designs and admittedly makes us wonder why. Revealed here is the fact that there will also be two LED flash, similar to what was earlier leaked about the Moto X 2015.
The rear cover too is now more visibly textured, almost similar to the rugged striped texture of a Verizon DROID. And perhaps that is appropriate considering the Moto G's IPX7 rating. If it isn't to your taste, however, that's no problem as you can easily swap back covers to your liking. In fact, if the leak is accurate, you will be able to do so even before you buy the device thanks to Moto Maker.
The unit shown here bears only 8 GB of storage and probably only 1 GB of RAM. There is a possibility that a model with double that capacity is also available. We'll have to wait just two mode days to find out.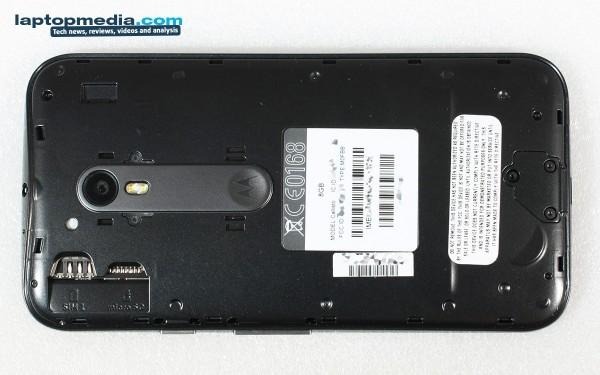 VIA: Laptopmedia