Moto E5 rear fingerprint scanner revealed in leak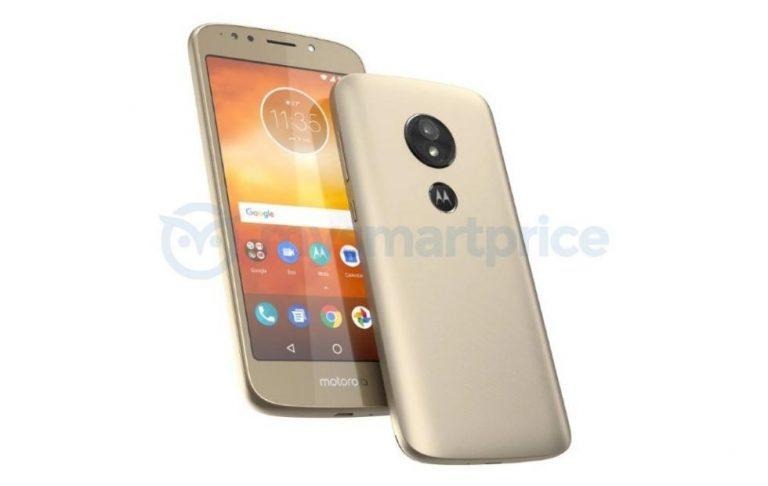 Fingerprint scanners are so common today that people are in an uproar when they are removed or wrongly placed. There are, after all, only two places for the sensor really: on the bottom front or the back. Three if you count the power button on the side. For years, Motorola has gone with the standard location, putting the fingerprint scanner on under the home button in the front. But based on this latest leak for the Moto E5, it seems to be revamping its design at long last.
Rear fingerprint buttons are nothing new. LG can perhaps be credited for having started that trend long ago with the LG G2 in 2013, followed by a host of Chinese OEMs following the same design. Last year, more phones adopted that placement because of one factor: bezel-less 18:9 screens.
The Moto E5, however, doesn't have that reason. It still has pretty thick and visible bezels but, for one reason or another, it has decided to finally remove the lone hardware button on the face of the Moto E5. Along with it goes the fingerprint scanner, which is now said to be on the back, hiding beneath the iconic "batwing" Motorola logo.
Not much else is known about the Moto E5 other than this very early leak. Early, since it isn't expected to arrive until mid-2018 even. That would coincide with the Moto E4's launch last year. It's also possible that the announcement would take place in April, at least based on the date on the leaked render.
It is, however, curious that Motorola would put its first rear fingerprint scanner on its lowest end model instead of, say, the Moto G line or even the Moto X. There is, at the moment, no hope for such a design change in the Moto Z phones, as they have to keep compatibility with the Moto Mods.
VIA: MySmartPrice