Moto C, C Plus renders envision new entry-level phones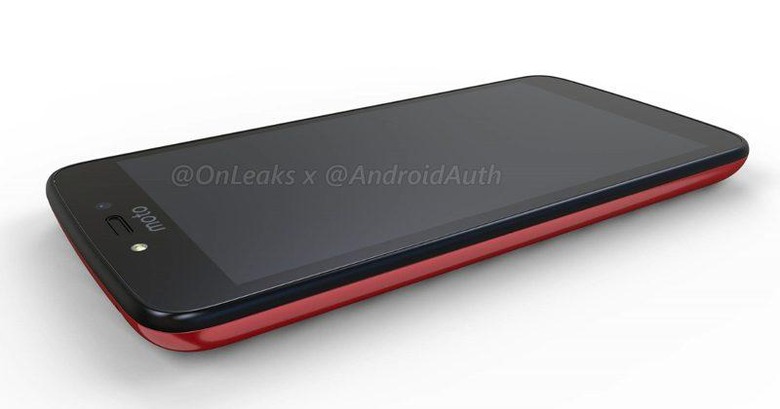 OnLeaks is on a roll! Following leaks of the Moto Z2 and the Moto E4 Plus, the leakster is treating us to even more renders. This time these are for the soon to be newest member of Motorola's family. The Moto C and Moto C Plus are expected to be entry-level devices, which is kind of strange because that is what the Moto E line was supposed to be. Apparently, Motorola thinks it can go even lower, considering the Moto E4 will be climbing up the ladder, so to speak.
When the very first Moto E was unveiled in Brazil, Motorola intended it to be the budget-friendly member of its lineup, with the Moto X taking up the top tier and the Moto G offering a balance between the two. Fast forward to 2017, there is now a Moto Z line that takes the highest position. So to make things even more interesting (or confusing), why not thrown in a Moto C as well?
The Moto C and Moto C Plus will both run on MediaTek chips, which probably cements its entry-level position. But the setup is a bit messy, with actually three configurations for the two models. A 3G-only Moto C will have a 32-bit 1.3 GHz quad-core processor while the 4G model gets a 64-bit 1.1 GHz quad-core chip. The Moto C Plus has a 64-bit 1.3 GHz MediaTek processor. The two Moto C models get either 8 or 16 GB of storage while the Moto C Plus gets 16 GB. However, both Moto C models have only 1 GB of RAM while the Moto C Plus gets either 1 or 2 GB.
Fortunately, most of the confusing numbers end there, but, of course, there will still be differences between the two. Both Moto C and C Plus ets a 5-inch screen, with a resolution of 854x480 and 1280x720 for the C and C Plus, respectively. The Moto C Plus gets an 8 megapixel camera while the plain C does only with 5 megapixels. Both come with a measly 2 megagpixel front camera.
No pricing details have been leaked but, given all of the above, it would be shocking if Motorola sold this for over $100. Available colors include the usual black, silver, and even gold. And perhaps with a bit of Apple influence, there will be a red option too.
VIA: Android Authority