Moto 360 leaked to have Sport variant, coming November [UPDATE]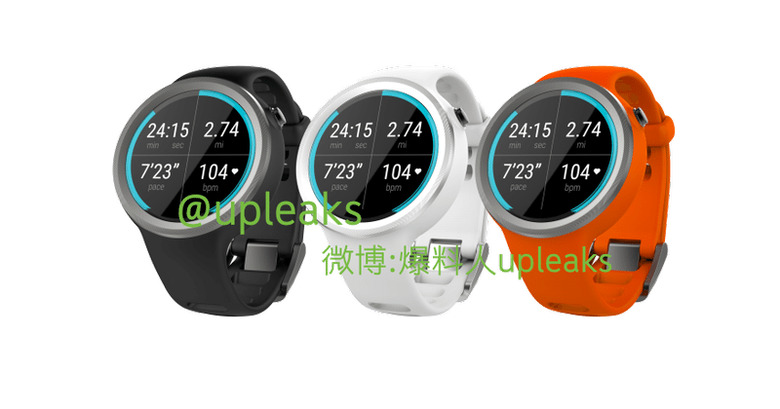 It seems that nowadays the trend is to have different variants for a smartwatch. Apple did it and just now Samsung did it. Now it seems that Motorola is joining the train when it unveils the next Moto 360 smartwatch. At least, according to this latest leak. Aside from the 2nd Moto 360 we've seen so far, which is also leaked to arrive September, there will also be a Sports model with more vibrant color options and what seems to be a more rugged rubber strap.
This is admittedly the first time word of this variant has come to the Internet's attention, with just a few days to spare before it gets verified or refuted. As such, we don't have much in the way of specs, though we're presuming it will basically be the same as the Moto 360 2nd gen, which itself has been leaked to come in two sizes.
What is known, at least based on this lone photo, is that the Moto 360 Sport will look, well, sporty. Instead of classy leather and metal, you have what looks like rubber straps. Interestingly, The strap doesn't seem to be removable and is a single seamless piece, which brings into question whether they are removable and swappable. Other than that, it's the same round Moto 360 face, including that flat tire.
According to @upleaks, the Moto 360 Sport will come much later, around November, while the 2nd Gen Moto 360 will arrive sometime in September. We'll see in a few days when IFA 2015 commences.
And for completion's sake, here's another set of Moto 360 non-Sport images.
UPDATE: It seems we won't have to wait that long. Lenovo's official Weibo account revealed, or at least hinted, that the new Moto 360 will be unveiled on September 8, right in the middle of IFA.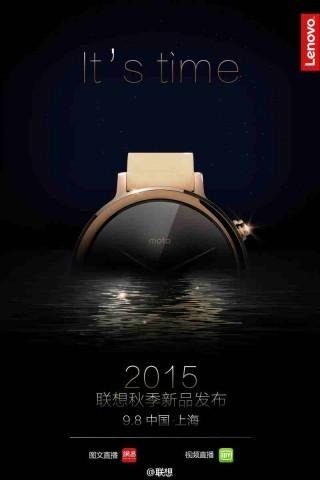 SOURCE: @upleaks