Most powerful Ubuntu phone, Meizu PRO 5, now available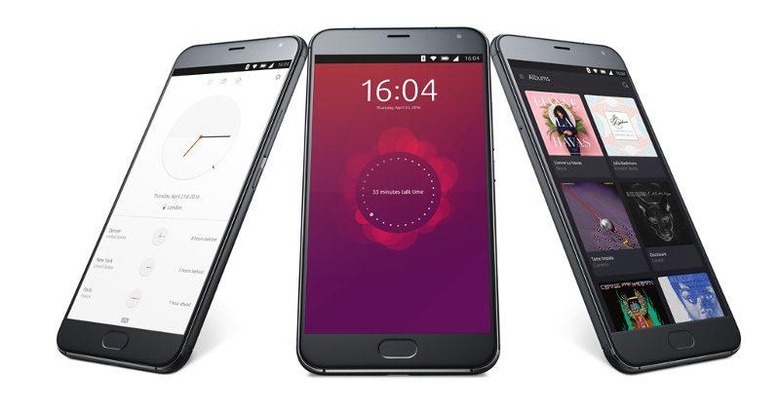 One cannot claim that Canonical is lacking in ambition. The company behind the most popular Linux desktop software has risen up to challenge the dominance of Microsoft and Apple on the desktop and is doing the same on Android and iOS on mobile. Ubuntu Phones, however, have so far been on the low to mid range side, belying the full potential of Ubuntu's mobile version. The Meizu PRO 5, however, is about to change that perception, and this most powerful Ubuntu phone is finally on the market, available for purchase.
This isn't the first collaboration between Canonical and Meizu, and, to be fair, the previous Meizu MX4 Ubuntu Edition wasn't exactly underwhelming, at least compared to the more entry-level bq Aquaris E4.5 at that time. That one had a MediaTek octa-core processor, 2 GB of RAM, 16 or 32 GB of storage, and a 5.36-inch screen with an equally odd 1920x1152 resolution.
The Meizu PRO 5, however, blows that out of the water in terms of specs and size. Inside, you'll find an Exynos 7420 running, the same chip that powers the Samsung Galaxy S6 and Galaxy Note 5, which are definitely no performance underdogs. There's 3 GB of RAM and storage now starts at 32 GB. Sadly, while the 5.7-inch screen is indeed bigger, its resolution remains at 1080p. At least Meizu used AMOLED for it this time. The cameras are no joke either, at least the main one, with a 21 megapixel f/2.2 Sony IMX230 Exmor RS sensor. The front gets a 5 megapixel f/2.0 Omnivision OV5670 instead.
What sets this smartphone apart, even from Meizu's vanilla PRO 5, is, of course, Ubuntu. Or rather, the version of Ubuntu designed to run on mobile devices, named Ubuntu Touch. In theory, it is pretty much the same Ubuntu that Linux users enjoy on their desktops, though with a lot of changes under the hood and a new Scopes paradigm on top. Sadly, the lack of any physical video out connection makes this Meizu PRO 5 lose out on Ubuntu's biggest selling feature. Convergence, much like Microsoft's Continuum, transforms the user interface from mobile to desktop, depending on the peripherals connected to the device. Unlike Microsoft's implementation, however, Ubuntu isn't limited to running a specific subset of apps only, like how Windows phones can only run UWP versions of apps. The Convergence promise is perhaps best demonstrated in the bq Aquaris M10 tablet.
Canonical hasn't yet commented on the Convergence issue but, being practically a full Linux OS, give or take, it might only be a matter of time before someone figures out how to make it happen, even without Canonical's direct involvement. Still, the smartphone itself is interesting on its own for Linux and open source fans, and tech enthusiasts in general. The Meizu PRO 5 Ubuntu Edition can be purchased from JD.com for $369.99.
SOURCE: Canonical