Moshi iLynx 3.0 review; a classy, fast-charging USB hub for all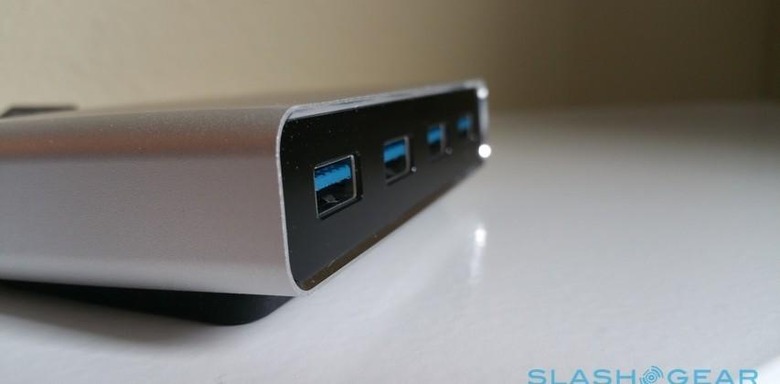 USB Type C is all the rage lately. The new Chromebook has it, and the MacBook relies on it entirely. You and I, though — we're not there yet. While we're still in USB land, hubs like the iLynx 3.0 from Moshi will remain as relevant as ever, but is it worth buying? We talk about future tech a lot, and that's what (reversible) USB Type C is, but for right now (and really for the foreseeable future), USB is where it's at.
With four USB 3.0 hubs, iLynx 3.0 lets us know where its naming comes from. With a transfer rate up to 5Gbps, iLynx 3.0 is as fast as can be expected. You're likely more interested in charging, though. We don't blame you.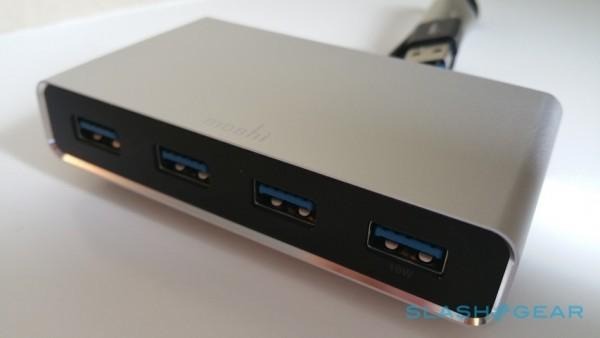 Not only will all ports charge your devices, there's a dedicated high output port for faster charging of devices that can accept it. If the standard power output of USB 3.0 doesn't cut it for you (900mA), the port to the far right can push the pedal down further, ripping 2.1A out for faster charging of your devices.
The iLynx 3.0 also comes with its own power adapter, so you don't even need a computer around to charge your stuff. Surge protection is also built in for hot-swapping devices.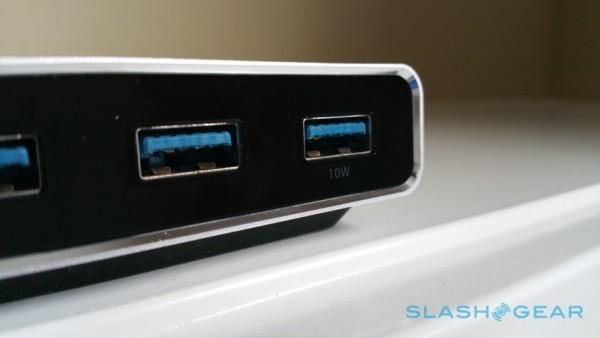 If you'd rather plug the iLynx 3.0 into your computer, feel free. In fact, the attached cable encourages it! Just know that if you want to charge your devices via iLynx when plugged into a computer, it'll need a USB 3.0 port, and the fast-charging is unavailable as USB 3.0 just can't put that much power out from a computer.
If you're looking for a USB hub, iLynx is also as handsome a hub as you'll find. The aluminum shell screams Apple, but it makes itself at home on any desk. It's got a portable size, but it's a bit heavy. Can't say I'd want to tote this one around for more than a day or so.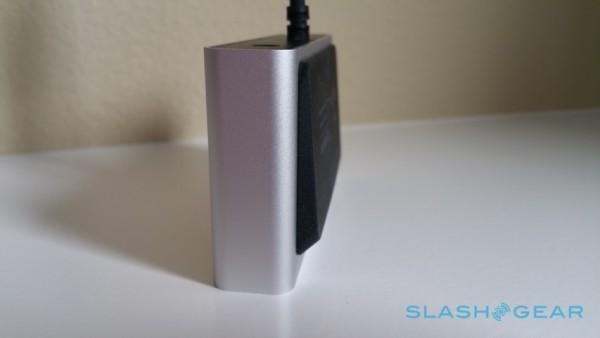 The bottom rest is rubbery for gripping surfaces, and tilted slightly upward to make plugging and unplugging things easier.
At $59.95, you can definitely go cheaper, but the feature set here is wonderful. I really like the option to use all four ports for charging via the power adapter, and that slight upward tilt really comes in handy. Added ports on the desktop is also really nice.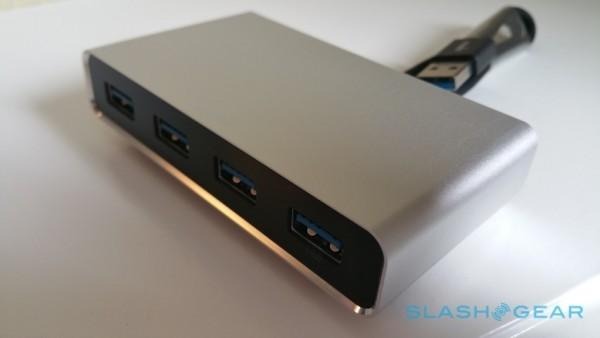 The aluminum will stand the test of time, and so will the tech. USB Type C isn't reversible as a standard, so you'll still be able to use this with a USB/USB-C cord when the tech finally reaches you via your next computer, smartphone, or tablet.
The iLynx 3.0 can be found via Moshi's website.