Mortal Kombat 11 release date revealed with a very brutal trailer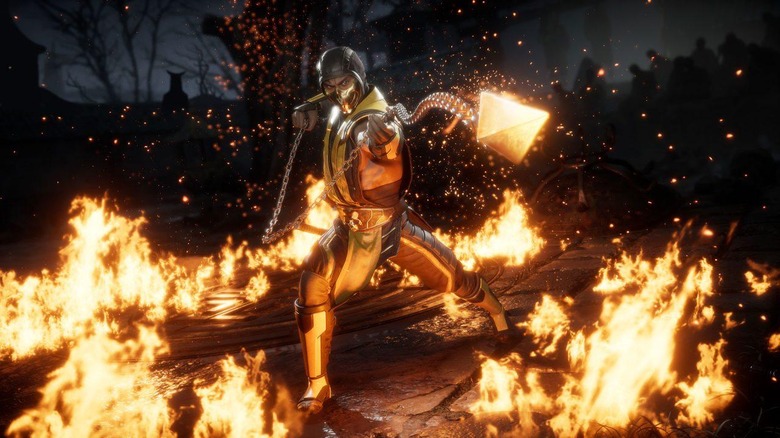 If you're a fighting game fan, then it's been a very eventful 24 hours for you. Not only is today the launch day of Super Smash Bros Ultimate, but NetherRealm Studios has also announced Mortal Kombat 11. It did so in a new trailer that debuted during The Game Awards, and as you'd expect, that trailer has plenty of gory, bone-breaking brawling.
Specifically, the debut trailer for Mortal Kombat 11 shows series regulars Raiden and Scorpion facing off. It's a particularly brutal battle, with neither Raiden nor Scorpion holding back much. Both of them take pretty grievous injuries throughout the fight, but both keep right on battling. That is true, of course, until the end, where in an interesting twist, both combatants end up dying.
For those who may want something a little more adult-oriented than Super Smash Bros Ultimate, then, it seems Mortal Kombat 11 will be the game for you. Its release date isn't that far off either, despite the fact that it was just revealed. Mortal Kombat 11 will launch on April 23, 2019, so we'll be playing it in a little over four months.
There aren't that many details about the game available just yet, but it won't remain that way for long. NetherRealm plans to host a reveal event for the game on January 17, so it's then we'll find out more about how Mortal Kombat 11 stands apart from the games that came before it.
In the meantime, the game is up for pre-order beginning today, and those who decide to order the game early will unlock Shao Khan and beta access. It'll be launching for all the usual suspects – Xbox One, PC, and PlayStation 4 – but this time around, we'll also see it on the Nintendo Switch. The last time we saw a Mortal Kombat game on a Nintendo console was more than 10 years ago with 2007's Ultimate Mortal Kombat for the DS, so the fact that Mortal Kombat 11 is coming to Switch is big news indeed.