Morrowind is free for one day only as The Elder Scrolls turns 25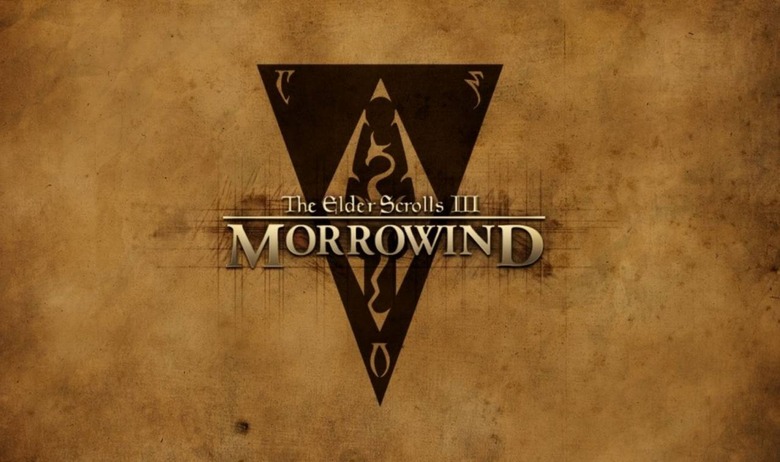 On this day way back in 1994, The Elder Scrolls: Arena launched for MS-DOS. In the 25 years since then, The Elder Scrolls series has grown into one of the biggest RPG franchises around, and though we're currently heading toward the sixth entry in the series, Bethesda is celebrating this anniversary by handing out free copies of arguably the most beloved Elder Scrolls game: Morrowind.
We're assuming that most people who want to play Morrowind have already done so by now, but if you're new to The Elder Scrolls or you got your start playing Skyrim and you'd like to see why everyone on Reddit keeps gushing about Morrowind, now's your chance. You'll need to be quick about it though, because the free copy is only available today, March 25.
Snagging a copy for yourself seems simple enough, and it starts with either creating or logging into a Bethesda account. Once you're all logged in, you'll need to redeem the code "TES25TH-MORROWIND" and the game will be added to your account. After that, it's simply a matter of downloading the Bethesda.net launcher and installing the game.
These days, the nearly 17-year-old Morrowind is looking a little rough around the edges, but it still holds a special place in the hearts of many Elder Scrolls fans. It's worth noting that this is the Game of the Year edition you're getting by redeeming Bethesda's code, which includes the Bloodmoon and Tribunal expansions. Between those expansions and the healthy modding community that has developed over the last decade and a half, there's a lot of content to take in.
In addition to giving away Morrowind for free, Bethesda has also discounted Skyrim: Special Edition on its own store, and is running promotions for both The Elder Scrolls Legends and The Elder Scrolls Online. Are you going to grabbing a copy of Morrowind while it's free? Head down to the comments section and let us know!