Morphie Juice Pack Gives Your iPhone More Battery Power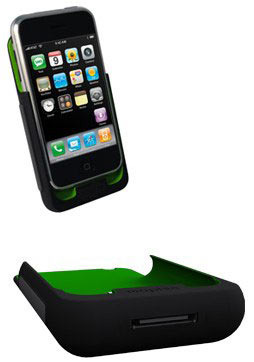 In my experience people with iPhone can't seem to put them down. Giving that the phone only has about two hours of life per charge, that's not going to last most people, not between texting/music/videos/calls.
The Morphie Juice Pack will double your battery life, or so it claims, of your iPod or iPhone. It'll increase your stand-by time by 250 hours, audio playback by 24 hours, talk time by 8 hours, video playback by 7 hours and internet use by 6 hours. It has four LED lights on it which monitor your battery life in 25% increments.
It'll cost around $100. I'm sure those avid uses won't bat an eye at the price. The best part is that it'll use up the Morphie power reserve before tapping into the devices'.
Morphie [via Coolest-Gadgets]