More Sony P details leak including pricing?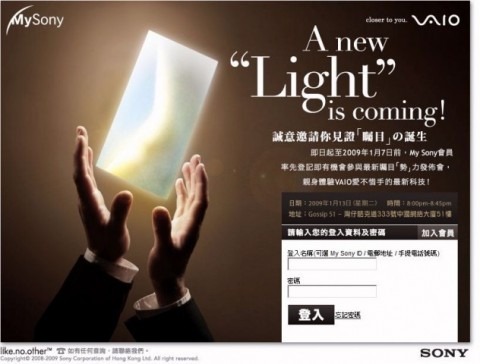 Reports are coming in and from all over the place revealing more specifications on the Sony P or  "Light" as it is being called. This news may or may not be true, but given the amount of time before Sony announces device at CES 2009 it is more than likely correct.
Leaks always happen just days before products are announced and this scenario is no different. With just 5 days before the new Sony P is announced we are hearing that it will contain an Atom Z520 CPU (1,33 GHz) and 2GB of RAM.  Apparently you have a choice between a normal HDD and a SSD.  You will also get GPS and UMTS included with the Vaio.
With 2GB of RAM we automatically think that this will run Vista. The source that provided the image that has not been identified as photoshoped says this is very close to the real thing. With this information we also get the approximate pricing of 700 Euro (970 dollars), so much for netbook pricing. Other than the supposed leaks there is not much to go off of. We believe it is more than safe to say that Sony will be announcing a netbook at CES this coming week.