More One Plus 3 images leak along with price details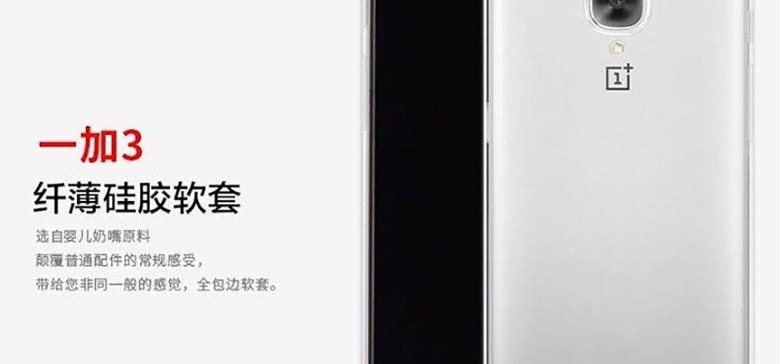 Images of the One Plus 3 smartphone have leaked again. These shots reportedly come courtesy of a case maker who was unable to keep them under wraps. The images appear to be press shots that show the smartphone from all angles. We see the overall design of the rear of the phone with a large area around the camera and a LED flash. The One Plus 3 appears to have antenna lines on the back similar to the iPhone.
The front side of the smartphone has a camera in the left front corner and the home button appears to be a fingerprint reader. The top of the phone has no ports or openings at all. All of the ports for charging and earbuds as well as speakers and microphones are on the bottom edge of the smartphone. The volume and lock button are on the left side of the device.
In some of the shots, you can see a thin little clear case over the smartphone, these were leaked by a case maker after all. Along with the leaked images of the One Plus 3 smartphone also come some leaked sample photos take with the camera on the smartphone. The images show a rocky coastline, climbers making their way up a snowy peak, fireworks at night, and a marina.
The camera clearly has the ability to shoot impressive night shots without grain and with good color. Previous rumors have suggested that the smartphone might come in four variants. Previous leaks have shown a version with 4GB of RAM and one with 6GB of RAM. Storage ranges from 32GB to 64GB with pricing running from $349 to $425 depending on storage and RAM amount. The smartphone will also be available without an invite when it launches on June 14.
SOURCE: Weibo