More Minecraft goodies: llamas in September, dragons in October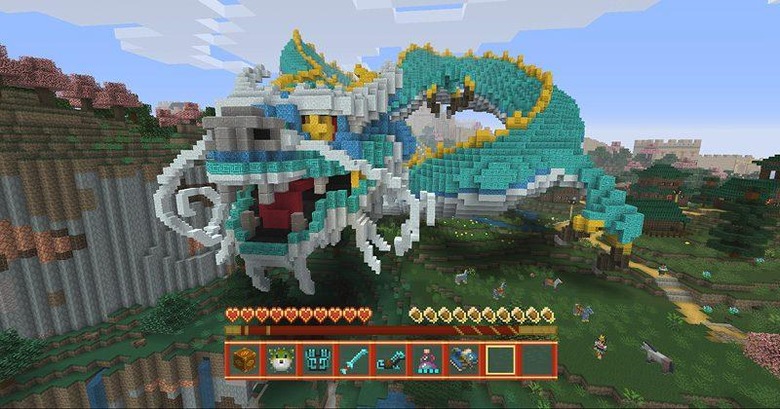 The Minecraft "Boss Update" may be coming to the Pocket, Windows 10, and Gear VR editions of the game on October 18th, but even before that happens, there will be a double blow update to be unleashed. One of them even starts on the 28th! This time, however, it will be the PC (and Mac) players as well as console gamers who will experience the new features first, introducing maps and fluffy, spitting llamas for one and colossal dragons for the other.
First up is the version 1.11 update for Minecraft on PCs and Macs, which brings new items and creatures, not all of them good. For your fun and profit, Minecraft 1.11 will soon feature llamas. Yes, the South American equivalent of the pack mule, and, indeed, you can use them as such. And like their real-world counterparts, they do have a habit of spitting, fortunately at enemies for once.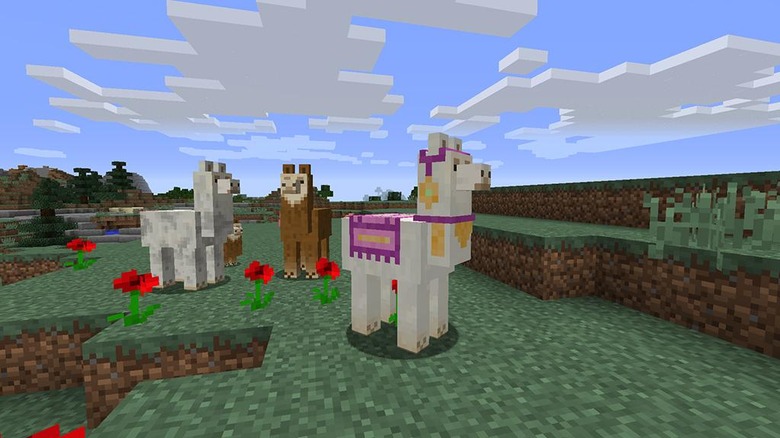 There are also new enemies a foot. Or a wing, in this case. Vexing flying imps called, well, Vexes have arrived, courtesy of the Illagers, a new mob with deadly magical powers who also happen to summon these Vexes.
Minecraft for PC/Mac will also now feature Maps, giving justice to the update's name: The Exploration Update. Now players can buy maps to the new Ocean Monuments and Woodland Mansions from cartographers so that they can spend more time looking for treasure than getting lost.
The Minecraft Console Edition, on the other hand, will get an update of mythical proportions. Quite literally too! Mojang is introducing the Chinese Mythology Mash-Up pack and there be dragons with it. With locations,structures, and, of course, skins inspired by myths from China, you will feel like you were transported into another world. As if being in Minecraft isn't already.
The update will also include banners, new blocks like Grass Path and Frosted Ice, and Polar Bears!
Minecraft 1.11 "The Exploration Update" for PCs and Macs arrives on Wednesday. The Chinese Myth update lands October 4th for Xbox One and Wii U (US only) players, with other consoles following the day after. And as a reminder, The Boss Update rolls out starting October 18 for the Pocket Edition, Windows 10 Beta Edition, and Gear VR Edition.