More MacBook Pro Images Leak, Specs Revealed On Box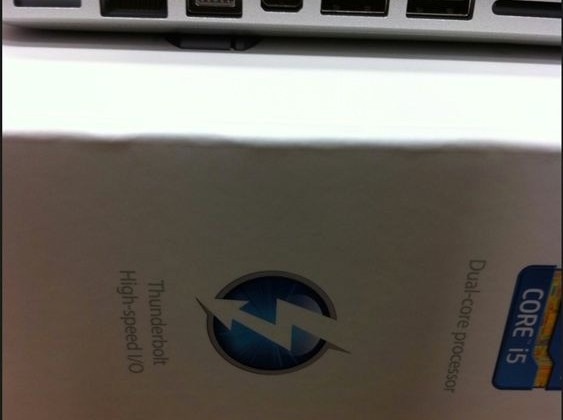 As if there was any doubt remaining as to the new MacBook Pros, a new series of leaked high-resolution photos have spilled the beans once and for all. Not only do we have a look at the new Pro's side (complete with ports) but we've also got an image of the box, with spec sheet in view, and a picture of the new Thunderbolt High-speed I/O port logo.Crummier images and a spec sheet already leaked out earlier today. These new notebooks are expected to launch on Thursday. They'll be unveiled just a few days ahead of the next iPad, which is due on March 2nd.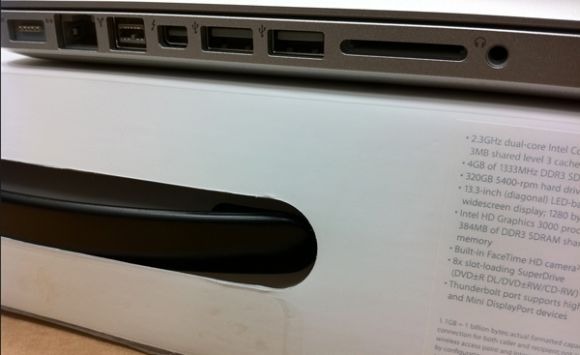 Based on the box, this new Pro will have a 2.3 GHz dual-core Intel core i5 processor, 4 GB of DDR3 RAM, a 13.3" LED-backlit display and Intel HD graphics. It has a FaceTime HD camera and an 8x slot-loading SuperDrive. The Thunderbolt port, along with two USB ports, an SDXC slot and a FireWire port, are revealed in the side-shot of the chassis.
[Via 9to5Mac]