More details about EA's canned Star Wars game surface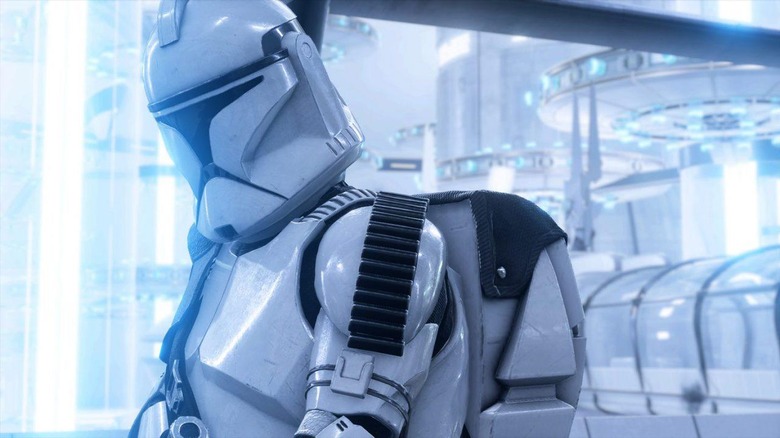 Last night, Kotaku published a report that claimed EA Vancouver's Star Wars game has been canned. The game has been in development since October 2017, so a little over a year, and entered production after EA shut down Visceral Studios, which was also working on Star Wars game of its own. In the time since that report was published, more information has surfaced, giving us a better idea of EA's motivation in this latest cancellation.
After all, an open world Star Wars game sounds like something a lot of fans would love to see. In recent years, there hasn't been much for the Star Wars franchise outside of EA's own Battlefront series, a single Lego Star Wars game from Traveller's Tales, various mobile games, and an AR title called Jedi Challenges that's admittedly pretty neat. It's easy to see why fans may want something a little more fleshed out, and honestly an open-world Star Wars title sounds like a treat.
In an update to his original report, Kotaku's Jason Schreier says that he's spoken to even more people familiar with the project. Those sources say that this open-world Star Wars game was codenamed Orca internally, and even though it was in early development, the plan was to put players in the role of a scoundrel or bounty hunter who would encounter different factions as they explore various planets from the Star Wars mythos.
As cool as that sounds, those sources also say that EA pulled the plug on the project because it wants a Star Wars game out earlier. EA is apparently shooting for a late 2020 release for this new Star Wars game, which means that it has the potential to be one of the first games made for next-generation consoles. The good news, at least, is that this cancellation came without any layoffs, which is always encouraging to hear.
Schreier's sources also say that some within EA Vancouver are hoping that Orca is revived once this new Star Wars project is on shelves, so we may eventually get the chance to explore the Star Wars universe as a bounty hunter or Han Solo stand-in at some point down the road.
Keep in mind that none of this has been confirmed by EA, and we may never get that confirmation either. Even though EA did say that its Vancouver studio was leading up production on a new game back when it shut Visceral down, it never officially unveiled that game. With that in mind, EA probably won't choose to publicize the cancellation of a game that was never detailed in any depth.
We'll just have to wait and see where everything winds up. Assuming this report is accurate, there are at least two Star Wars games in the works at EA's studios, as Titanfall developer Respawn is working on a title called Jedi: Fallen Order. Perhaps we'll hear more about this new Star Wars project at some point this year? Time will tell, so stay tuned.