Mophie Outride turns your iPhone into a rugged sports camera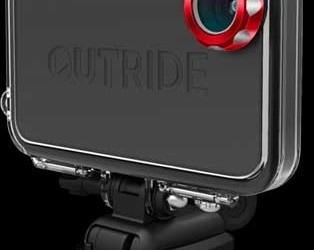 There are numerous digital cameras on the market that are ruggedized and intended to be used for action sports. These cameras include things like the Contour line and GoPro cameras. With the popularity of the iPhone, there are lots of people that already have a high-quality camera they take with them everywhere thanks to the Apple smartphone.
Mophie has been making a number of accessories for the iPhone and other smartphones for a long time. The company has now announced a new case and mounting system that will turn the iPhone into a rugged and waterproof sports camera. The case is called the Mophie Outride. The Outride is more than a rugged case; it also includes an application that allows the user to edit and share video directly from the iPhone.
The case is waterproof and impact resistant and it ships with a variety of mounts to work for capturing video in numerous settings from the water to dirt and concrete. The case is designed to work with the iPhone 4 or 4S. The case is made from polycarbonate and it has a modular mounting system that allows recording at any angle and the attaching of the case to multiple surfaces on a variety of sports equipment.
The Outride app is on the App Store at no cost and allows the user to edit and share video they take using the iPhone and the smartphone case. The app supports vertical or horizontal video shooting and has a 170° viewing angle. The Outride will launch in the middle of September with bundles ranging from $129.95 to $149.95. The difference between the bundles is unclear, but likely has to do with the mounting options included.