Mophie Juice Pack Plus straps a 2100mAh battery to your iPhone 5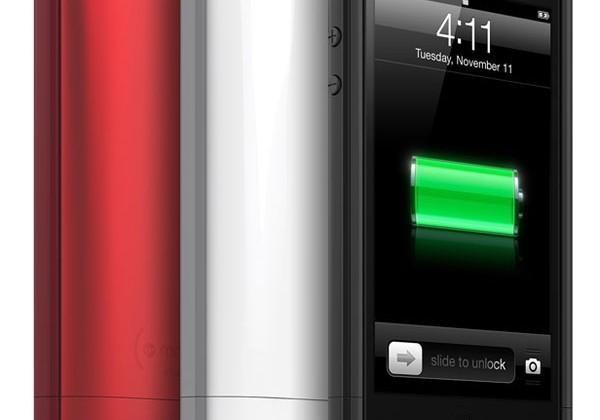 Mophie has been making battery cases for various smartphones for a number of years that extend the runtime between charges. Some of the most popular battery cases that the company offers are designed for Apple's range of iPhones including the new iPhone 5. Mophie has announced a new battery case for the iPhone 5 that promises to significantly increase the runtime of the device.
The case is called the juice pack plus and promises 120% extra power in a thin case. Not only does the case provide extra runtime the iPhone 5, but it also helps to protect the phone from drops and impacts. Inside the case is a 2100 mAh battery promising 120% additional battery life for the iPhone 5 user.
Mophie also promises that the case itself won't damage the iPhone 5 thanks to features like anti-scratch guides to buffer the impact of falls and a direct injection sleeve engineered with a special shockproof band. The case is offered in three different colors including a soft touch black case, glossy white, and metallic red. The red case is a collaboration with Product (RED).
The large battery pack inside the case promises up to 10 additional hours of talk time on a 3G network. Users can also get up to 12 additional hours of Wi-Fi use and up to 50 additional hours of audio playback. The battery pack can also provide up to 12 additional hours of video playback. Users can charge the phone and sync the device without removing it from the case.
It features a lightning pass through using the included micro USB cable. Users can also connect their headphones to the iPhone 5 without removing it from the case. A flip switch is integrated to allow users to toggle between charging using the juice pack plus battery or standby for the battery so it's there when you need it. The case is also fitted with an LED indicator showing how much power is left in the case and the case has one amp charging allowing it to charge quicker than when using a standard .5A system. You can purchase the iPhone 5 juice pack plus right now for $119.95.
SOURCE: Mophie