Mophie Aluminum Clad Powerstation Line Comes With A Mobile App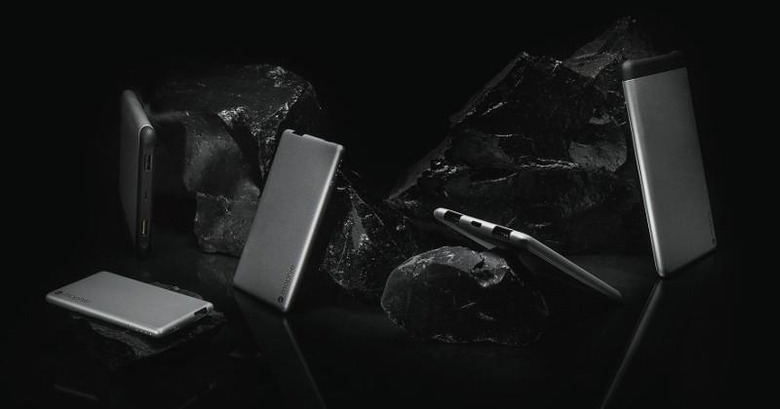 As smartphones become more sophisticated, they require more and more power, more than what they're internal batteries can provide. And as external batteries become more a fact of digital life, they themselves, in turn, become just as stylish and as sophisticated as the smartphones they power up. Take, for example, mophie, one of the leading brands when it comes to mobile battery solutions. Its new powerstation family of power banks sport not only a premium looking metallic finish, they also come with a power monitoring and management app.
It may sound cliche, but really, there is an app for that. And by that we mean not only monitoring the charge of the smartphone itself but also of the powerstation battery. Of course, you don't have to continuously look at the app as you can set a notification to tell you when your smartphone is done charging or when the batteries themselves are low on power. It will tell you an estimate on how much time you need to fully charge your device and can even offer tips on prolonging battery life.
Sadly, not all mophie powerstation batteries are created equal. There are five sizes in this batch, designated as 1x, 2x, 3x, 5x, and 8x, each with a different story to tell. At its biggest, the powerstation houses a 15,000 mAh battery sure to give any dying device a second lease on life. That's roughly 54 hours more phone conversations, 59 hours more surfing on the Internet, 59 hours more video binging, and a whopping 272 hours more jamming to music.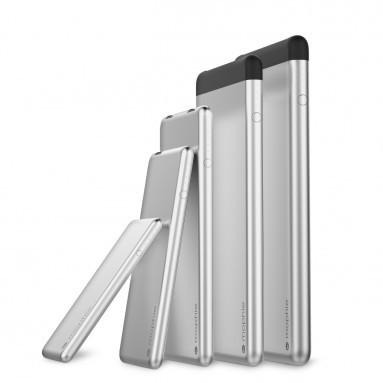 All models except the lowly 1x has pass-through charging, meaning your smartphone is charged first before the powerstation. Only the 3x, 5x, and 8x feature dual outputs for simultaneous charging of multiple devices. And only the 5x and 8x models have Bluetooth which make them compatible with the mophie Power app.
The mophie powerstation batteries are now available directly from mophie.com, from the Apple Store, and from Verizon locations. Prices start at $39.99.