Mopar Muscle monster truck packs 565ci 2000hp supercharged V8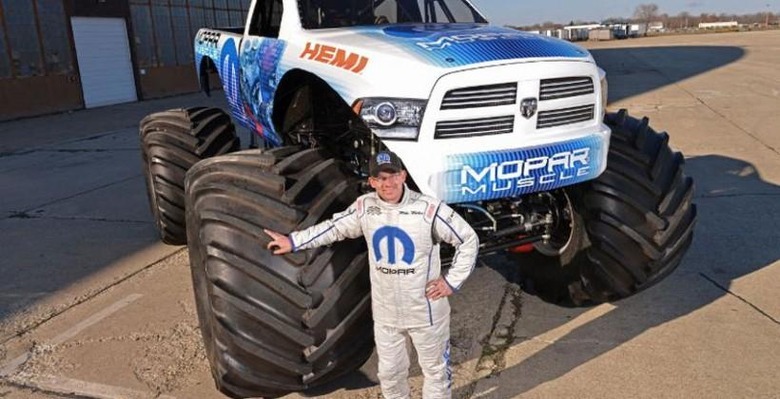 In the US, monster truck racing is a popular sport. The biggest of the monster truck racing leagues is called the Monster Truck Racing Series. That series puts on events under the Monster Jam banner with trucks racing and doing some impressive freestyle stunts.
Monster Jam has added its first all new OEM monster truck in nearly a decade with the new truck called Mopar Muscle. The truck is Mopar-sponsored and is fielded by Hall Brothers Racing. The new truck is a beast standing about 10-feet tall and weighing in at 10,300 pounds.
The Mopar Muscle truck is based on the 2014 Ram Heavy Duty truck. Despite its massive weight, the truck has impressive performance thanks to a massive 565ci supercharged V8 engine. That engine produces 2000 horsepower.
That 565ci engine is a modified version of the Gen II 426 HEMI engine that celebrates its 50th anniversary this year. The truck will be driven by Mark Hall and will compete in six events this year.
SOURCE: Mopar