Montblanc Summit Is The Latest Luxury Android Wear Smartwatch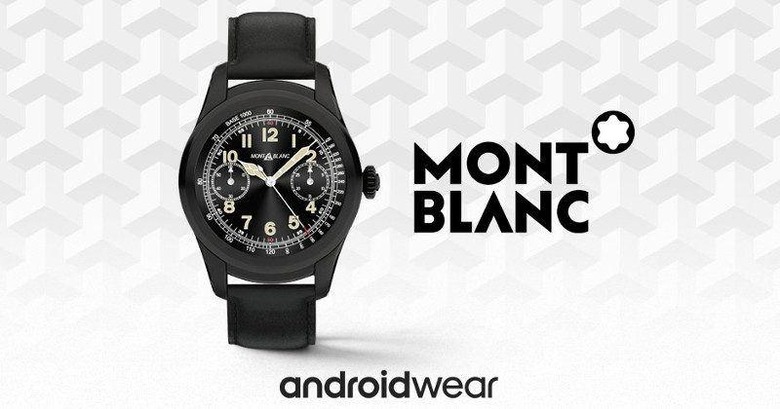 When smartwatches first landed on the scene, they were largely mocked for their less than sophisticated appearances. They stood in contrast to their analog cousins that were as much fashion and lifestyle statements as they are functional accessories. Soon, however, smartwatches started bearing more exquisite designs, sometimes with a price tag to match, and traditional watch makers and luxury brands have started jumping on board. The latest to join the fray is Montblanc, perhaps best known for its pens and some watches, whose first ever smartwatch, the Montblanc Summit, gives Android Wear a dose of class.
Unlike smartphones, smartwatches don't differ much from each other in terms of hardware features. After all, you can only cram so much in such a tiny space. The Montblanc Summit has your, by now, staple Qualcomm Snapdragon Wear 2100 "platform" and 4 GB of internal storage. It has a built-in heart rate sensor for keeping tabs on your health. And, of course, it runs the latest Android Wear 2.0 version.
Where smartwatches stand apart, then, is in their appearance and build, with many of the more recent models all claiming a link to classic watch designs. Unsurprisingly, this is where the Montblanc Summit excels. For example, the 1.39-inch 400x400 AMOLED display is topped by a slightly curved sapphire glass, something no other smartwatch has. At least not yet. Just as TAG Heuer patterned its first Connected smartwatch after one of its most popular watch designs, the Montblanc Summit also borrows cues from the company's 1858 collection, which it describes as "vintage sophistication".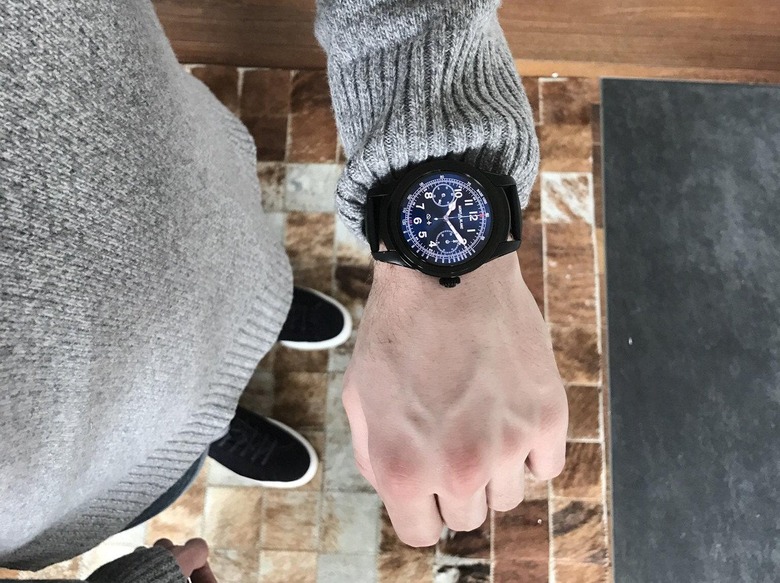 Montblanc seems to have even gone overboard in terms of personalization options. Right off the bat, you can choose from four cases, all 46 mm in size.
• Black PVD coated stainless steel
• Bi-color stainless steel case with a black PVD coated stainless steel bezel
• Stainless steel case with satin finish
• gade 5 titanium case with satin finish
Straps are also interchangeable, with the help of a quick-release spring bar. The choices here vary from the material of the strap to its color:
• Rubber NATO in black, blue, green or red
• Black calfskin leather
• Brown or navy blue Sfumato calfskin leather strap from the Montblanc Pelletteria in Florence, Italy
• Exclusive alligator strap
Montblanc boasts that there are more than 300 combinations possible to suit every aesthetic taste. And if that weren't enough, for the starting price of 15,000 EUR ($16,100), customers can work with Montblanc to design their own personalized dial. But for the rest of world who'll settle for pre-designed cases and watches, the Montblanc Summit launches in May for $890.