Monster unveils ClarityHD Micro Bluetooth speaker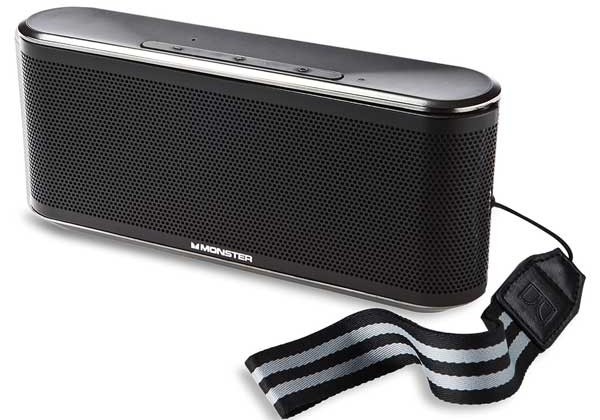 Monster has announced a new Bluetooth speaker for mobile music fans. The speaker promises to bring higher-definition audio to the wireless Bluetooth speaker category. The new speaker is called the Monster ClarityHD Micro speaker, and it will retail for a not so small $219.95. With the Monster name, the speaker wasn't going to be a budget offering.
The ClarityHD Micro speaker is aimed at travelers who want the best music quality they can get from their smartphones or tablet. The device also has an integrated microphone to allow it to act as a speakerphone. The speaker will also offer interchangeable grills to allow the device to be customized to the user's tastes. Initially, only black or white grills will be offered with other colors coming this fall.
The ClarityHD features Voice Command and Control functionality that lets the user make or answer calls, play music, perform Bluetooth pairing, and other functions via voice commands. The speaker also has the ability to use custom voices and additional voices are available for download. Other features include a 3.5 mm headphone port for non-Bluetooth devices, and an internal lithium-ion battery good for five hours per charge. The wireless range is 30 feet.