Monster Inspiration Active Noise Cancellation Headphones Review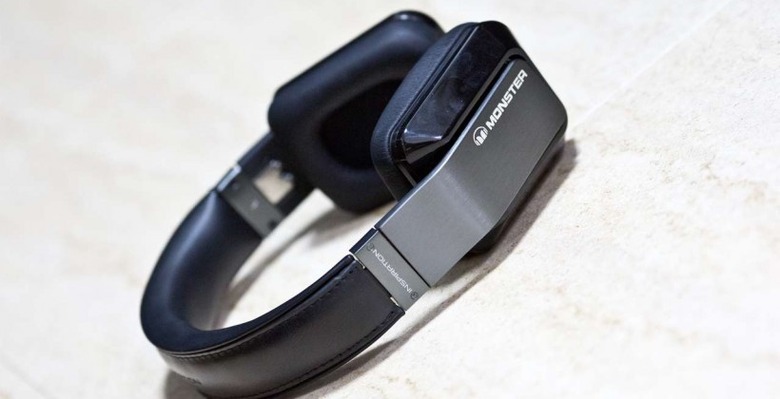 It used to be that you were judged on what music you listened to – now it's what brand of headphones you choose to listen to it with. Monster segued from cables to cans back in 2008 and, with the dissolution of the Beats Electronics partnership this year, is now pushing its own brand on models like these, the Inspiration. Promising active noise cancellation with some relatively restrained style, they also carry a significant $299.99 price tag, but do they deliver? Read on for our review.
Hardware and Design
Sturdy and relatively conservative, the Inspiration headphones mix leather earcup inners with brushed-metal finish outer housings. The band itself is interchangeable – it uses magnets on the straps to clip them into place – and Monster will offer a selection of aftermarket alternatives as well as including two in the box from the start.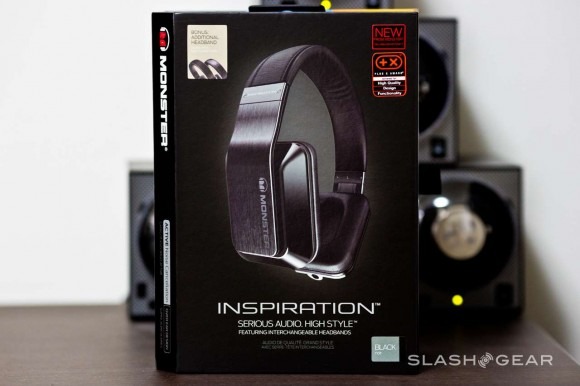 Also interchangeable are the cables, of which Monster supplies a total of three. In addition to a basic 3.5mm cord, there's a "ControlTalk" version with in-line buttons and microphone for use with Apple devices, and a "ControlTalk Universal" cable with the generic equivalent for Android phones and those from other manufacturers. It's an admirable bundle, given most headphones – even if supporting changing cables – generally only include one in the box.
Finally there's a zippered pouch for transporting the Inspiration headphones and keeping them scratch-free. The earcups fold inward to make the bundle smaller overall. A pair of AAA batteries – also included – power the active noise cancellation system.
The rectangular earcups themselves are long but relatively narrow: as a result they overlapped our ears somewhat, though not to the same extent that a traditional (and usually round) over-the-ear pair of headphones might do. Still, they were comfortable even for extended periods – we were able to wear them for hours at a time with no discomfort – and managed to cling to our heads while we went about our daily business.
They're heavier than other headphones we've tried, though, and that means you do tend to notice you have them on more than rivals which blend into the background. Those with smaller heads might find they can slip forward some if you move suddenly.
Performance
With its work with Beats Audio and Dr. Dre, Monster has built up a reputation for bass-heavy sound, and though the branding might be different, the Inspiration headphones still show an affinity for the lower range of the frequency spectrum. There's a noticeable emphasis on bass tones, and that makes them particularly suited to RnB, rap, and dance music.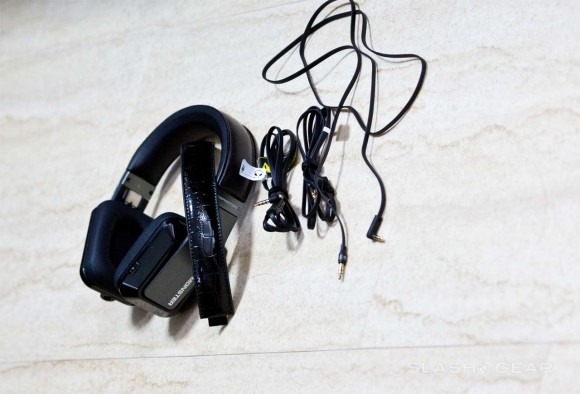 At the other end, the trebles are bright but can be overpowering, and the headphones can be finnicky about how they're placed on your ears. Slightly offset, and it can sound hollow. Get the fit right, though, and they sound solid, though the mids can end up getting lost somewhat in the process, overpowered by the heavy bass and piping treble.
The noise cancellation system can be selectively operated; without it, there's a little isolation from the well-fitting earcups, but with it turned on the Monster system does a reasonable job of ironing out background noise. As with all such active cancellation systems, it can't really smooth out irregular or unexpected sounds – you'll hear a car horn, for instance, though it'll be a little quieter – but it performs well with persistent background noise, such as you might encounter on a plane. It's good, but it's worth noting that it also appears to bump up the audio volume somewhat too, which artificially distracts from what's going on around you.
Wrap-Up
The collision of fashion and headphones has left shoppers not only with far more options from atypical names, but with some more difficult choices to make. Whereas headphones might once have focused on providing as transparent sound as possible, attempting to pass on as much of the core audio as possible, now individual brands have their own "house style" of tuning.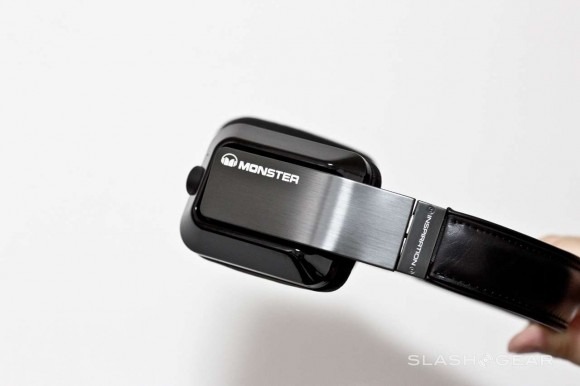 Monster's Inspiration headphones don't fall far from what we've seen the company produce before, albeit with different branding. An emphasis on bass and aggressive treble suits the target audience, though it's not at home with jazz, classical, or more sedate vocal tracks. The styling doesn't scream in the same way Beats does, though there's plenty of room for outlandish dressing-up with the interchangeable strap inserts.
Whether they're worth $299.99, however, is questionable. Viewed solely as a way to enjoy music, the Monster Inspiration headphones can be fussy about their fit (though are comfortable when you have it right) and are certainly tuned to a particular genre of music. You need to factor in the fashion element – and a few bundled goodies – to decide whether what your ears are wearing is as important as how they affect what you're listening to. They're a solid pair of headphones, but you pay extra for the Monster cachet.