Monster Gratitude earbuds are endorsed by Earth, Wind & Fire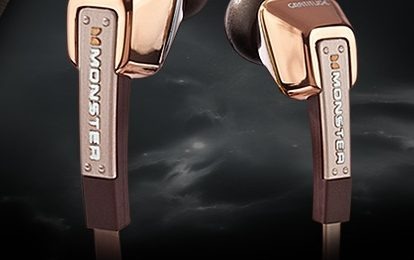 The Beats by Dr. Dre line of headphones are durable, well-built headphones that stand up to their hype. But they also prove that tying in a celebrity endorsement to an audio product can create tremendous brand value, so Monster has decided to team up with a more old-school music sensation to promote its new product, the Gratitude in-ear headphones.
The Gratitude has a distinct gold aesthetic and comes with 12 different eartips of varying size and type. The headphone also has a ControlTalk in-line microphone and seamless volume controls. When you're done tuning out the outside world, the headphones can be tucked away in one of the included carrying pouches. And should you ever have any issues, they come with a one-year warranty.
Okay, so now to answer the next question – the one you've been asking since you saw the word "Monster" – how expensive is the Gratitude? To grab a pair you'll need to shell out $229.95. Yeah, Monster products are always at the high of the high end and they usually are not worth the premium you have to pay. But when it comes to headphones, quality and durability is really important. So perhaps it isn't too ridiculous. Then again, the $12 pair of headphones at the corner grocery store are probably just fine for many consumers.
[via Cnet]