Monday's supermoon will be the closest since 1948, so don't miss it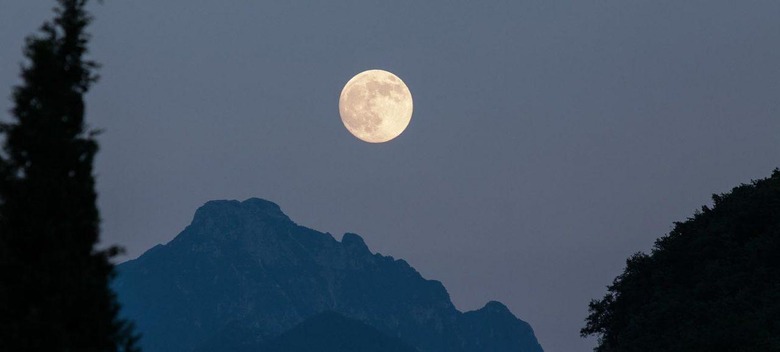 It seems like supermoons are happening all the time, but some of them are indeed more special than others. This upcoming Monday, the moon will be the closest it has been to Earth since 1948...'making it an extra-super moon,' says NASA. If you miss this upcoming supermoon, you won't see another one this close until November 25th in the year 2034, a full 18 years from now. This super moon will be followed up by another one on December 14.
This upcoming super moon will also be notable as the closest full moon to happen thus far in the 21st century. Most people on Earth right now have never seen a moon as close as it will be on Monday, and that makes it extra exciting. The moon will not only appear a little bit bigger than usual (by about 14-percent), but substantially brighter at about 30-percent.
Overall, the moon will be only 30 miles further away from Earth than it was back in 1948, a distance of some 216,486 miles. You'll want to go outside on Sunday night to get a look at the moon, but it will technically be at its closest point around 6AM ET. Whether you'll be able to see it in all of its glory, of course, depends on the weather in your particular area at the time.
If you do miss the moon, it won't be the end of your super moon opportunities, though. The super moon scheduled to take place on December 14 won't look much different to the human eye than the one that's going to happen Monday, with the only really practical difference being that it'll probably be colder when you go outside and look for it.