Moky invisible touchpad keyboard makes tablets easier to use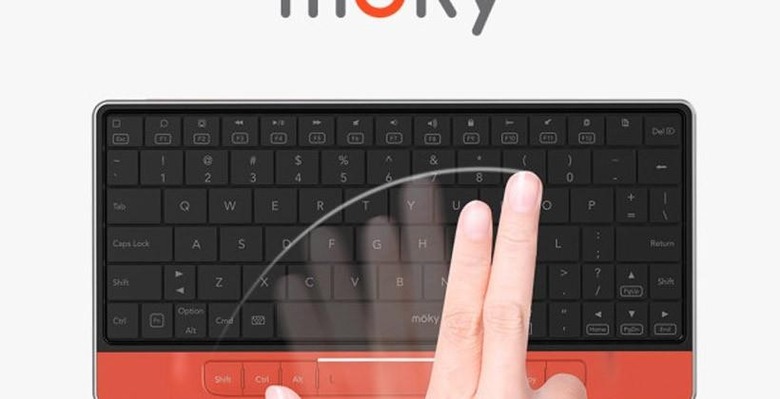 Many people choose to use a keyboard case with their tablet so that they can type faster and more comfortably. Some of those keyboards have small touchpads on them like notebooks, but most don't. Having to move your hands from the keyboard to the screen to move the cursor around or touch links can be time consuming when you are working.
A new keyboard has turned up on Indiegogo called the Moky Invisible Touchpad and it is claimed to be the world's first invisible touchpad keyboard. The big feature of the keyboard is that it has an integrated IR optical touchpad. The way that touchpad works is that you can hover your finger above the keys of the keyboard and control the cursor on the screen.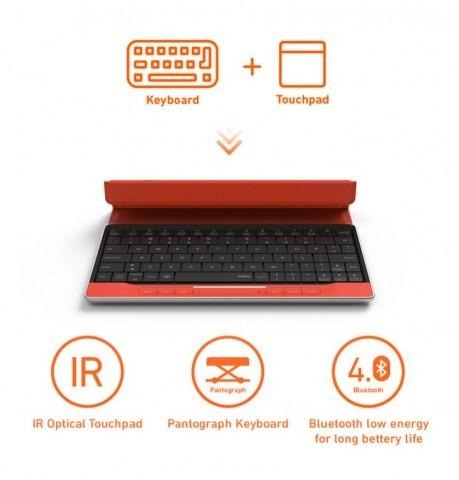 The trackpad also allows you to tap the keys lightly to execute click commands on the screen. The keys of the keyboard themselves are pantography style promising a nice clicky feel for touch typists. The keyboard connects to your tablet or smartphone using Bluetooth 4.0 LE.
The optical trackpad also supports gestures for zooming and scrolling. The project was seeking $30,000 and has raised over $54,000 so far with 34 days to go. You can get a Moky keyboard for $69 with delivery estimated for October 2015.
SOURCE: Indiegogo