Mojang's Minecraft eclipses 25 million downloads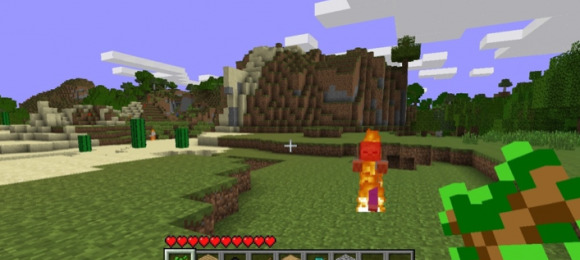 On the cusp of being made into a Lego-branded video game along with an exclusive console port to the Xbox 360, Minecraft has some pretty impressive numbers to brag about. The indie game that started out with a small budget and big dreams has now grossed more than $80 million in sales, with more than 25 million downloads of the game triggered since its inception. That's quite a community.
Only about one-fifth of those downloads were for the premium version of the game, meaning a rough 20% of people who have installed Minecraft actually paid for it, while the others were content with the very limited free version. Nevertheless, building a brand is about growing a large fan base, and Minecraft has been able to do that in spades. Not bad for a little game and a small development team that just became a company last October.
Mojang managing director Carl Manneh was quoted as saying, "The core mechanic is very similar to Lego – the simplicity of placing and removing blocks and you can do whatever your imagination tells you to do. That's the strength. The side effect is that when you build something, you have the urge to show it off to someone." Minecraft is available on PC and smartphones. Its entry into the console world will happen later this year.
[via VentureBeat]