Mohave Masterpiece and SP Signature concepts hint at future Kia SUVs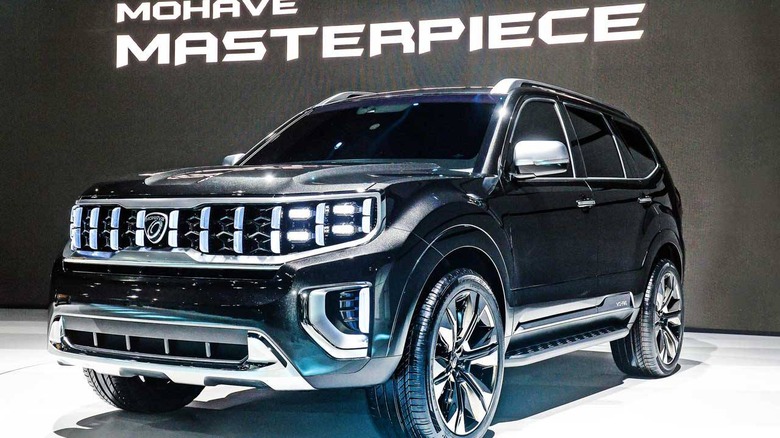 Kia Motors has unveiled a pair of new concept SUVs at the 2019 Seoul Motor Show. The concepts include the Mohave Masterpiece and the SP Signature. The Mohave Masterpiece is said to be a large SUV body combined with a luxurious and high-tech cabin.Kia's second concept is the SP Signature that the automaker says is a preview of the design and layout of an upcoming SUV. In addition to the two SUV concepts, Kia also showed off the "Imagine by Kia" concept that is an all-electric sports sedan.
The Masterpiece concept is making its first public appearance at the show. Kia says that it shows how the brand could adapt itself for the large off-road SUV segment. The outside reminds of the very attractive Kia Telluride large SUV.
Kia also brags that the SUV has a true "go-anywhere" capability. It features LED headlamps and no clear boundaries between grill and headlights. The Signature is a compact SUV that shows hints of a production global SUV. It has the familial styling with cues from the Telluride in its style.
This concept uses LED headlights and taillights. Kia says that it is aimed at "young trend-setters." The production vehicle will be revealed in 2019. There is no indication of when exactly that launch will happen.