Modi-Corp's Pius is a build-it-yourself electric vehicle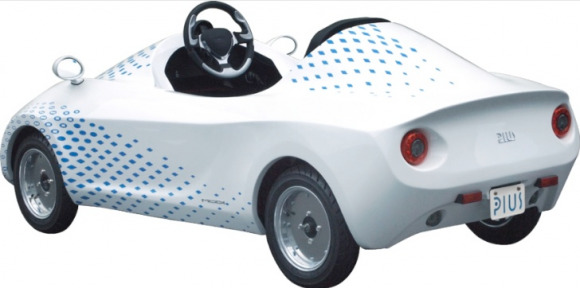 Japanese-based firm Modi-Corp just revealed its new micro electric vehicle, which actually has a "build-it-yourself" twist to it. Called the Pius, it's a tiny little thing measuring just two and a half meters long and can travel just about 35 kilometers per hour. A full charge on it will only take you about 25 kilometers, or 25 miles.
The Pius is just a single seater that comes with a tiny set of wheels, and once put together it can be registered as a class-1 motorized bicycle in Japan. The company hopes that the Pius kits can be used as educational tools, expecting to sell them to universities and mechanical schools with the opportunity to have customizable parts embedded in the EV for testing.
Nothing specific has been put in place, but the launch of Modi-Corp's Pius EV could come as early as spring 2013. It's definitely no rugged pickup or bulky hummer, but it would be kind of cool to zip around in a tiny car you built yourself. But maybe wear a helmet,  just in case.
[via Auto Evolution]