Modern Warfare 4 confirmed by voice actor [UPDATE]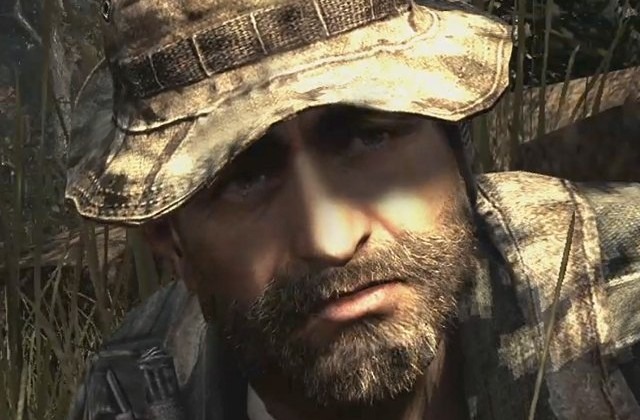 This next bit of news probably won't come as a surprise to most gamers, but it seems that Activision and Infinity Ward are hard at work on Call of Duty: Modern Warfare 4. Shocking, right? We're not learning about this through an official announcement, however, as it was actually Captain Price voice actor Bill Murray who spilled the beans to This Is Xbox.
As it turns out, Murray wasn't even questioned about Modern Warfare 4 by This Is Xbox founder Jason Andrews when they met on a flight out of the London Stansted Airport yesterday. Instead, he simply outed that he'll be meeting with Activision and Infinity Ward on Monday, November 5, about his potential involvement in Modern Warfare 4 when Andrews told him that he was a big fan of the series. "Yeah, on Monday I am off to meet Infinity Ward about the next game, Modern Warfare 4," Murray said. "I'm doing work on the sequel to Modern Warfare 3, it carries straight on and I only ever appear in the Modern Warfare games..."
So it seems that Modern Warfare 4 will pick up right where the last one left off. That's good to know, but if Infinity Ward and Activision are just now getting together with Murray to discuss his role, then it seems safe to assume to that the game is in the relatively early stages of development. It'll probably be months before Activision is ready to share the first details about Modern Warfare 4, especially with Black Ops 2 launching in just a couple weeks.
As stated above, it won't shock anyone to know that Activision has yet another game in the pipeline, but the news here isn't that Activision has a Call of Duty game coming up in 2013. The news, rather, is that Murray is claiming the next Infinity Ward-developed game in the series will continue the Modern Warfare story. We'll find out if that's actually the case in due time, but for now, we sit back and await the launch of Black Ops 2.
Update: Infinity Ward has responded to this Modern Warfare 4 rumor, saying on Twitter that there isn't any truth to the story. "Interesting news today, but it's not true," Infinity Ward said. "We've not talked with any voice actors, so all news is speculation." Looks like we'll have to wait for official details from Infinity Ward or Activision before we can begin getting excited, folks!