MOD and MOD Live clip on LCD displays for skiers now available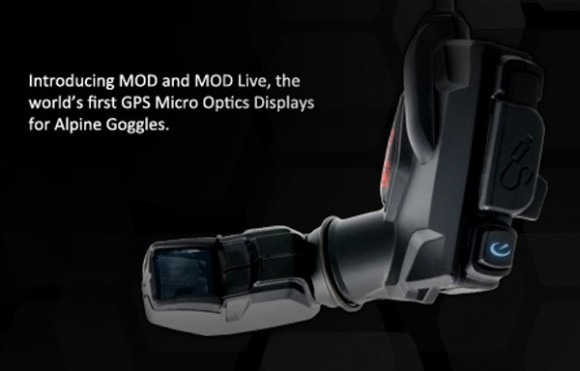 With winter almost here, there are some in colder climates that are already getting snow and ready to hit the slopes for some winter sports. If you are a skier or snowboarder, you may want to check this out. The MOD and MOD Live micro displays are now available and they are the first microdisplays to be compatible with alpine ski goggles.
The coolest of the offerings is the MOD Live set that runs Android and comes with four new apps that can be viewed on the little screen. The apps include buddy tracking, smartphone connectivity, and a navigation app with a database of trails. The Live version also has a POV app for use with future POV cams.
The MOD version also has the GPS navigation capability and both models show speed, jump analytics, vertical, altitude, location, distance, and temp among other things. The MOD set sells for $299 and the MOD Live sells for $399. If you have an eye dominance problem, just fix it Tommy Lee Jones style with a periscope and a pair of panties on your head. Sadly, none of my fellow SlashGeeks came close to catching that movie reference.