Mobvoi TicWatch Pro Smartwatches Gain Sleep Tracking Function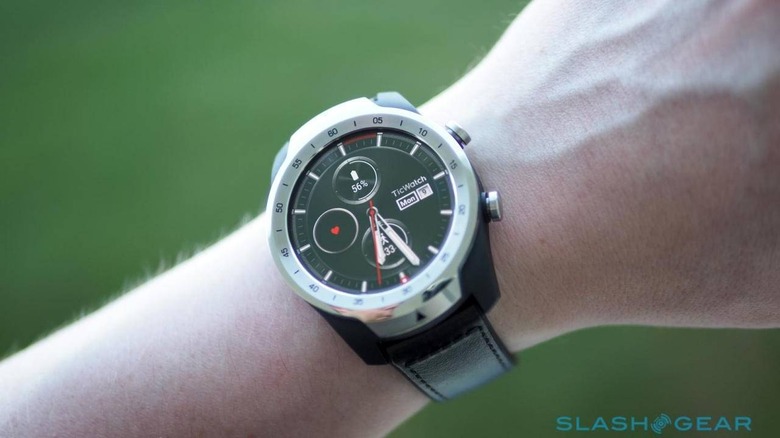 There is no shortage of Wear OS smartwatches in the market. In fact, some might say there are too many of them. Almost all of them are now made by fashion brands like Fossil and few if not no tech company has remained in that market for long. The exception is, of course, Mobvoi wit it's rather interesting TicWatch Pro. That smartwatch has just become even more interesting with the addition of sleep tracking which comes via a simple app, no new purchases required.
The TicWatch Pro set itself apart from other Wear OS smartwatches with its two screens. It may sound almost ironic but having two different screens with different functionality and power draw is able to deliver Mobvoi's promise of days of battery life, not hours.
While already very functional because of that long battery life, the TicWatch Pro still lacked one staple of the wearable market. The new TicSleep app for Wear OS delivers exactly that, adding automatic sleep tracking to the device. Simply install the app and go to sleep, no fuss, no hassle.
The TicSleep app utilizes the sensors already present in the TicWatch Pro to offer this convenience, specifically motion and gyro sensors and heart rate monitor. Not only does it detect when you're asleep and start tracking, it can also give you an in-depth analysis of your sleep cycle based on your heart rate. And when it's time to wake up, it will use a gentle vibrating alarm when you're in your light sleep phase for best results.

This new sleep tracking feature is available only on the TicWatch Pro, both Bluetooth and 4G LTE models, as they may be the only ones with enough battery life to support it. How much that will cut down that uptime, however, is still to be measured and tracked. Mobvoi also advises users to make sure all their TicWatch apps are updated to properly sync the TicSleep app.