Mobvoi TicWatch E2, S2 launch with TicMotion activity recognition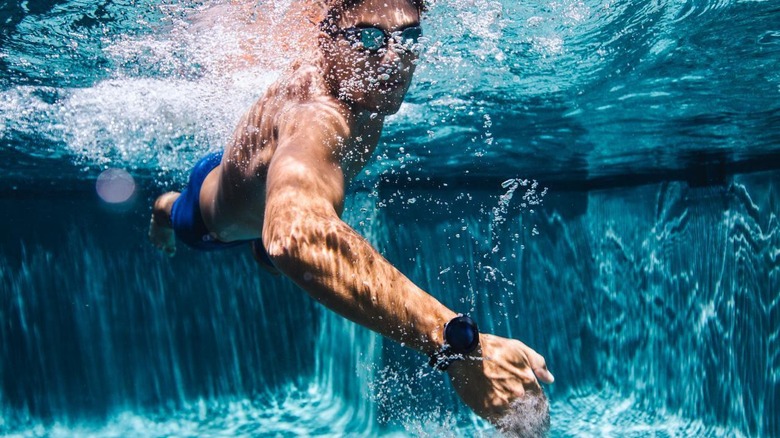 There is no shortage of Wear OS smartwatches these days but, not so long ago, Mobvoi made a name for itself by being Google's entry into the Chinese wearable market. These days, the company is making headlines with Wear OS products that are often half the price of their nearest competition. Announced earlier this month at CES 2019, the TicWatch E2 and TicWatch S2 are finally available for purchase and its bringing more than just swim monitoring.
The smartwatches' waterproof capabilities are naturally noteworthy but that's actually just one part of what's really new with the smartwatches. Mobvoi calls it TicMotion and it uses a "proprietary invisible AI" to automatically detect and switch activities without user input. For example, it will know what swimming stroke you're using and whether you're running or sleeping. On that note, sleep detection is actually still coming soon rather than available at launch.
On the surface, the TicWatch E2 and TicWatch S2 are like twins. Both have a 1.39-inch 400x400 AMOLED in a Black polycarbonate case. Both also run Wear OS by Google running on the nearly ancient Qualcomm Snapdragon Wear 2100 chip, powered by a 415 mAh battery.
The difference is that while both smartwatches do have 5 ATM waterproof rating for swimming and surfing, the TicWatch S2 is more rugged than its sibling. That smartwatch is also rated with the US MIL-STD-810G for ruggedness and durability.
While not really as affordable as their predecessors, the new TicWatch wearables do still have a sweet price tag. The TicWatch E2 goes for $159.99 while the more rugged TicWatch S2 sells for $179.99. Both are available now from Mobvoi directly and from Amazon.