Mobius Final Fantasy game finally lands on mobile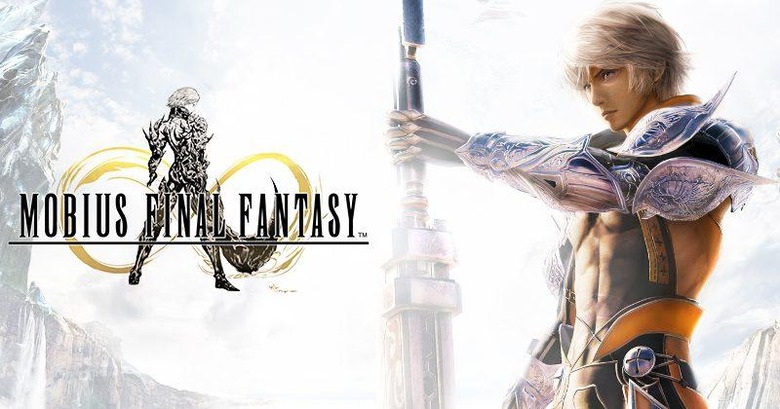 With most of its offline, pre-PS3 Final Fantasy titles ported to mobile devices (save for VIII), Square Enix now seems to be turning its focus on completely new titles built from the ground up with smartphones in mind. From Final Fantasy Record Keeper to Brave Exvius, the game publisher is now bringing perhaps one of its more ambitious attempts at an original mobile title with the launch of Mobius Final Fantasy on iOS and Android, promising console level graphics paired with easy to use gameplay.
This isn't the first original Final Fantasy title for smartphones, but it is very different for two main reasons. The previous two, Record Keeper and Brave Exvius, called on popular Final Fantasy characters and locations and employed 2D "sprite art" reminiscent of the first six Final Fantasy games.
In stark contrast, Mobius Final Fantasy, in the tradition of the main franchise titles, exists in its own bubble independent of the other titles. And this time, Square Enix pulled out all the stops in an attempt to deliver a graphical experience that is comparable to consoles. Of course, as much as one can accomplish on a pocket device with limited hardware resources.
In terms of game mechanics, Mobius sets itself apart from the mobile ports from console by adopting a portrait orientation, allowing users to play with a single hand. Battles are turn-based but utilize taps and swipes rather than simple menu choices. There are full 3D cinematics sprinkled throughout the game, a characteristic of Final Fantasy titles, though not as myriad as in the main games.
Mobius Final Fantasy is now available for free on Android and iOS and for those jumping in on or before August 12, Square Enix will be throwing in some in-game freebies. Considering the high quality graphics that this game aims for, it requires rather beefy hardware, especially from Android smartphones.
SOURCE: