Mobile OS Madness in Barcelona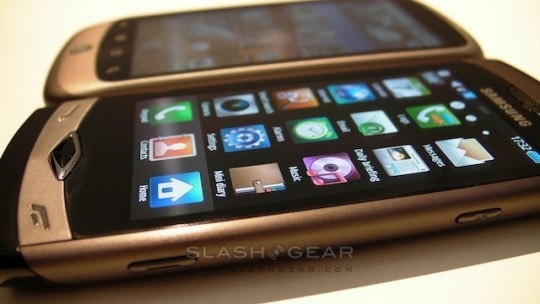 Another Mobile World Congress in Barcelona has come and gone, and this one was clearly Microsoft's show. "Windows Phone 7 Series" is nearly impossible to say out loud, but the OS itself meets the user interface bar set by Apple and Palm while tying together all of Microsoft's consumer brands. I got hands on time with a prototype and was impressed, but if you want an early look yourself, you don't need to be an analyst with access to high level Microsoft executives, you just need to scrape together $220 and buy a Zune HD. Zune lends WP7 both its user interface conventions and its PC software for media management, synchronization, and purchase. Microsoft still needs to convince developers to support the platform, but the company is relevant in mobile again for the first time in years.
Microsoft wasn't the only new OS being pitched at the show. Nokia and Intel are combining their respective mobile Linux efforts, Maemo and Moblin, to form MeeGo, a name apparently chosen because "Nokia Intel Maemo Moblin Series" would have been even more ridiculous. Once Nokia and Intel's engineers hash out which pieces of code stay and which go, MeeGo will face the same challenges that Maemo had: a user interface unsuitable for mainstream users and few mainstream apps.
The most outrageous OS launch at Mobile World Congress belonged to Samsung. Samsung staged a press conference for the first Bada phone (the "Wave") that borrowed equally from infomercials, Cirque du Soleil, and some Korean marketing insanity that didn't quite make it across the cultural divide. I certainly didn't get it: a television personality-type hyped the product while attendees were subjected to 360 degree surfing visuals, Samsung's version of the Solid Gold dancers, and a floating Blue Fairy. It was bizarre.
Samsung's stated goal with its new Bada mobile OS is to "democratize smartphones at all price points in all geographies," which presumably means that it expects to ship the Bada OS on mid-tier featurephone hardware in emerging markets. It is taking an "intentionally operator-friendly approach," though it has not defined what that means in practical terms. This is an intelligent vision; most smartphone vendors are locked in a war with Apple to provide the richest connected computing experience, which all but guarantees that the devices will require expensive high end hardware, and will be sold primarily in developed markets to consumers who can afford $600 devices or the data plans that subsidize them down to $200. The only company targeting emerging markets with entry-level smartphones is Nokia, and Samsung wants a big piece of that business.
The Wave itself is an impressive piece of hardware, highlighted by an 800x480 "Super AMOLED with mDINe" screen that demands superlatives: it is the best display I have ever seen. Holding the Wave next to my iPhone made the iPhone looked washed out and grainy, and even the AMOLED display on my Google Nexus One – cranked to full brightness – was visibly inferior next to the Wave. The Wave also runs a Samsung 1 GHz processor with intense graphics capabilities, has 8 GB of memory, a 5 MP AF camera, and can record HD video. Although I encountered numerous bugs even in the short time I had with the unit, performance was exceptionally snappy, and the Wave not only features the latest iteration of TouchWiz, but also a lot of the social network integration and unified messaging functionality found in devices from HTC with Sense or Palm's webOS with Synergy.
That's the good news. The problem is that the world does not need another mobile OS. Besides, Samsung's Bada phone does not match its vision at all. The Wave – with its incredible screen and high-powered processor – is a product designed to compete with the iPhone or HTC Desire. Assuming that the Wave is priced in line with its bill of materials, no one in developing markets can afford one outside of the elite, who have plenty of high end smartphone choices already. The Wave would be quite competitive with those products in developed markets if it were based on a viable OS. Can Bada actually run on the low-end hardware that is required to bring the price down to featurephone levels? Can Samsung, which is best known for hardware components and design, deliver an SDK with intelligently designed APIs, rich developer tools, and build an effective developer relations program with global reach? While they work all this out, I have one request: Samsung, can I please have a Wave with Android 2.1? I want one pretty bad. Pretty please?