mLogic mBack Zero Footprint Hard Drive For iMac Now Shipping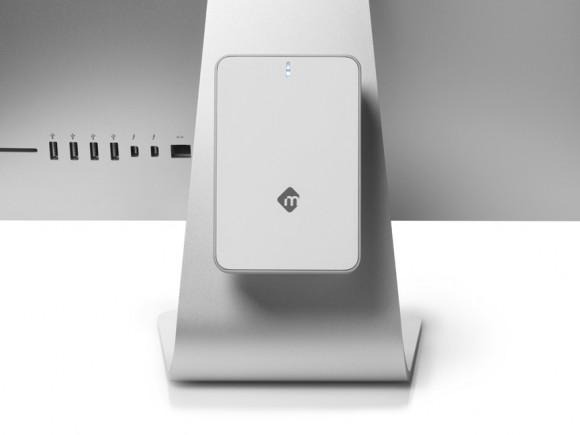 The mLogic mBack zero footprint external hard drive for iMac and Apple displays is now shipping. This may be the perfect external hard drive for iMac users who are the minimalist type and like as few things as possible sitting on their desk. These drives are designed to mount to the back of the iMac computer or the stand of a Apple display.
The design of the mBack drives is compact enough that you can't even see it from the front of the computer when it's installed. The drives use the SuperSpeed USB 3.0 interface and is bus powered needing no external power adapter. The external hard drive also has integrated cable management to minimize cable clutter.
The drives come in 500 GB, 1 TB, and 2 TB versions. All versions are Apple Time Machine ready. The drives are also reformatted for Mac computers so they are ready to use right out the box. mLogic specifically designed the mBack to be completely concealed on all 2009 to current iMac and Apple Displays.
Inside the small enclosure is a 2.5-inch SATA III 5400 RPM hard drive. The case of the drive measures 4.9 x 3.25 x 1-inch and weighs 0.5 pounds. The drives come with the USB cable needed to connect them. The 500 GB version is available for $99.95, the 1 TB version is $149.99, and the 2 TB model is $259.99.
SOURCE: mLogic