Mitsubishi Electric Unveils New 9-Inch HD Resolution Screen For Mobile TV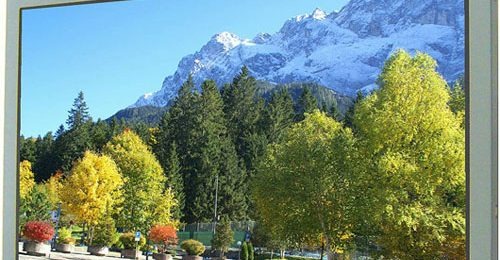 Mitsubishi Electric has pulled the wraps off a new TFT LCD screen that is aimed at the mobile TV market and more. The screen is compact and has a HD resolution making it ideal for video screens in cars and in other uses. The 9-inch screen is set to land on December 1 and as of now, no products that will use the screen have been revealed.
The resolution of the screen is 960 x 540, which is exactly half of the resolution of a 1080p screen. The model number of the screen is AA090AA01 and it uses a 16:9 aspect ratio. The screen has a 1000:1 contrast ratio and a 170-degree horizontal/vertical viewing angle. Luminance is 400cd/m2.
The screen promises a long life of 100,000 hours of use and has white LED backlighting that needs no inverter. The integrated LED driver is 9.5mm thick. The small screen can display 72% of the NTSC color gamut. The physical dimensions of the screen are 217mm W x 130mm H x 9.5mm D.