Mitsubishi e-Evolution Concept hits at automaker's vision for the future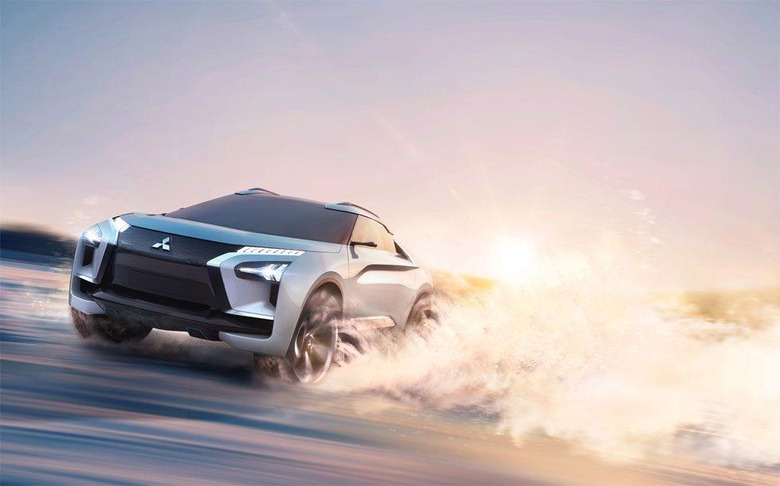 Mitsubishi has been on the death watch list for many people for years now as its market share and dealer network have shrunk. The company has lost its halo performance car in the form of the Lancer Evolution, but Mitsubishi isn't giving up. The automaker has a new concept SUV that hints at what the future of the brand will look like.
The ride is called the Mitsubishi e-Evolution concept and it debuted at the 2017 Tokyo Motor Show. The concept is a high-performance SUV that aims to embody the new "Drive your Ambition" global tagline for the automaker. The concept has 4WD with black grille behind a glass cover. The vehicle has large air intakes in front of the headlamps to direct air to the electric brake calipers.
The vehicle promises high ground clearance, short overhangs, and strong shoulders with narrow hips to accentuate nimbleness and agility. Bars on the roof are meant to make the vehicle look muscular.The vehicle is an EV with a high-capacity battery system hidden under the floor in the middle of the vehicle.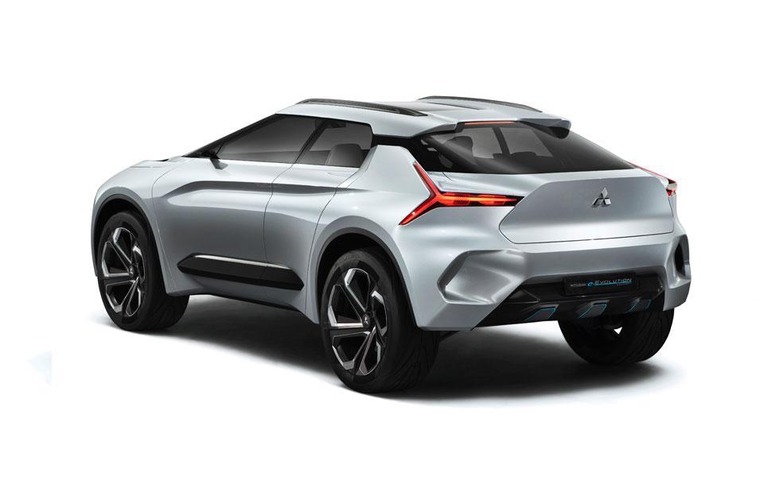 The 4WD system uses three motors with a single motor to drive the front wheels and a pair for the rear wheels. The concept has an AI system inside that augments driver capability. The AI system has sensors that read changes in road and traffic conditions along with driver intent.
Inside the car has a very slick interior with a massive screen that commands the full width of the dash. That screen shows Nav data along with other vehicle data. It also has side and rear cameras that display images on the screen.
SOURCE: Mitsubishi