MIT students have created several useful and innovative mobile applications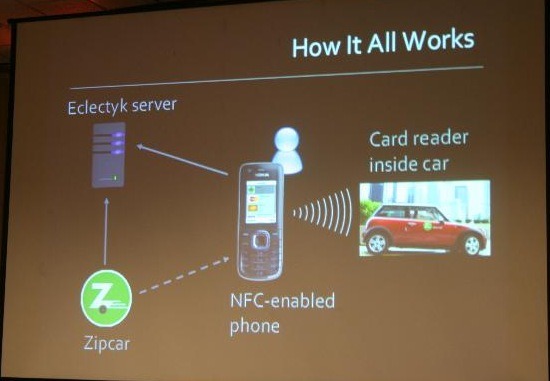 MIT students have managed to create fully working mobile applications for the Windows Mobile, Android, and Symbian platforms, all while taking on a full college load at one of the most challenging schools in the entire country. Mentors from many companies including Google, Nokia, Bank of America, and Microsoft helped guide students as they created some amazing applications for mobile devices.
Marauder can measure crowd density by detecting all nearby Bluetooth-enabled mobile phones. This application will give you a general idea of how many people are at a location without ever seeing a single person. Say you want to go out to a restaurant, Marauder will tell you about how crowded the place is without setting a foot inside the door.
With Android growing at such a fast pace we are not surprised to hear about Memento. This application will organize the photos you take with your handset into folders based on GPS location information. This allows you to upload a group of photos without digging through a sea of pictures you have taken. Say you go on a trip and you would like to upload photos of a particular party you attended, with Memento all you have to do is select that particular folder and you're done.
Those affected by the tight economic crunch our country is experiencing will be able to save money with Ballyhoo! This application is a very straightforward coupon redemption tool designed to make clipping coupons much easier. Just search by location and Ballyhoo! will give you special offers that may be redeemed at any near field communication (NFC).
MobileTrader is an amazing concept, but it will really take a lot to actually catch on. Think of MobileTrader as a light version of Craigslist. This application will connect buyers and sellers within a mile and a half radius. After posting and ad, the buyer and seller will be notified via instant message and a meeting place will be decided upon. Unlike Craigslist sellers are not able to contact the buyers directly and everything is kept anonymous until an arrangement is made, this prevents spam. Transactions are also recorded, creating contractual records. In the future they plan to add Paypal among other services.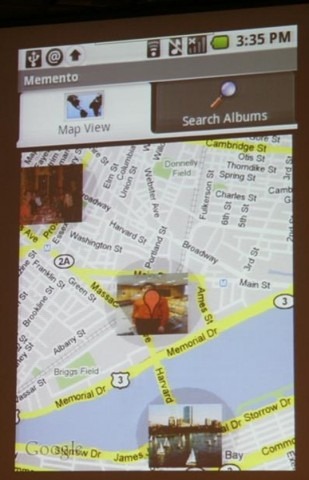 Have you ever seen a flyer that had information you needed but did not have the ability to write it all down? Mem2D is designed to archive information for you by scanning a simple barcode that is added as a graphic. No more snapping a blurry picture in hopes that it came out clear, all your data is confirmed and archived for you. All the scanned information is saved to the user's Mem2D account for later use. You can even share information via SMS or email. There is also integration for mapping and calendars that will later be expanded upon.
Eclectyk uses near-field communication (NFC) to replace the large number of cards you carry around with you. You can use this application for ID cards, credit cards and even for opening NFC enabled doors. You can also share tickets with whomever you wish, just purchase the tickets and then shoot them over to your friend's phones.  Such an application needs good security measures, that's why they incorporated three levels of security, PIN numbers, a remote wipe feature that can destroy all information in the event of a lost or stolen phone, and hardware-based encryption.
CashTrack is yet another bill splitting application for Android-powered handsets, as if we did not have enough already. This one however not only splits the bill between people in your address book, but also keeps tabs on who owes whom what money. You can also manage the bill so that you're not paying for your friend's sirloin steak when you ordered a side of fries.
Mocha is a mobile medical diagnostics application that allows medical workers to go out into the field and send over instant data to doctors for a diagnosis. The extent of this application is rather amazing. You can take photos, record video and ask a series of medical questions to a patient in order to provide recommendations without actually having to be there. This application will be tested in the Philippines this summer to see how well it works.
Ubercal is a simple solution to a problem that most of us have faced at one time or another. Ubercal synchronizes your mobile Outlook calendar with your Google calendar. Now you can use the "Quick Add" feature of the Google Calendar to make additions to both calendars. There is also a template system that allows you to set up commonly occurring events without filling out all of Outlook's many input fields time and time again.
What would a phone be without somehow making you fit? TrainMe is an Android application that delivers videos of different exercises and movements to show users how to work out. This app will help you create customized workout plans based on how much weight you want to loose and how often you would like to work out. Not all workouts affect everyone the same though, say you do a pushup routine, you can then tell the application if it was easy, just right or too hard for you and adjust the intensity of your workout.
For additional support TrainMe also has a website that allows users to upload statistics, workouts, and various other data. If your routine just is not doing it for you, you can browser other users routines and clone them for your own use.